Hockey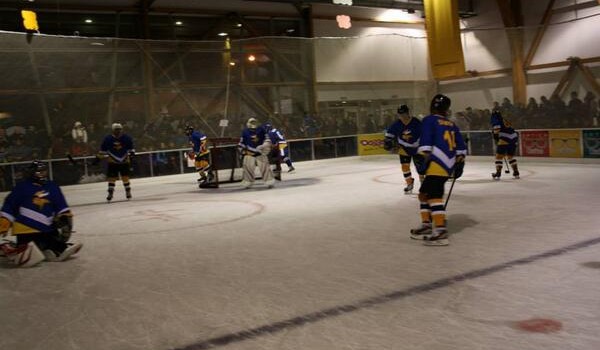 Published on July 2nd, 2014 | by Daniel Boyle
0
Punta Arenas Hosts Chile's Most Important Ice Hockey Tournament
The quadrangular tournament counts on two teams from Argentina, local outfit Los Nórdicos and visitors from England.
The second version of the ice hockey tournament, supported by the Municipalidad de Punta Arenas, has brought together four teams to compete at ZonAustral.
Argentina have two teams in the tournament, with CAU coming from Ushuaía and Dragones from Río Grande, while Blackburn Falcons have come all the way from England to participate in the event, with Los Nórdicos rounding out the group of four.
It was a rough start for the locals, falling 13-2 to the English visitors. Punta Arenas mayor Emilio Boccazzi highlighted the special nature of the tournament before getting the action underway.
"This is an unprecedented tournament in Chile. We hope that the people get to know this event and come along. The event should leave a strong imprint, as in the old days Parque María Behety and the lagoon of the Regimento Pudeto, and that place was for of Magallánicos during the winter," he said during the opening.
The locals will take on Dragones, while the following game will see CAU take on Blackburn Falcons at 8pm on July 3, with the Ushuaía outfit in action again on July 4 at 8pm against Dragones in the all-Argentina clash.
Saturday July 5 will see a double header, with Dragones facing the English team at 2pm, with CAU up against the locals at 7pm. The final (6pm) and playoff for third (2pm) will take place on Sunday July 6.
The tournament is part of a long-running dream for Chile to become a bigger part in the world ice hockey community. Despite being a member of the IIHF since 2000, the Chilean national team has never participated at a world class event.