Sports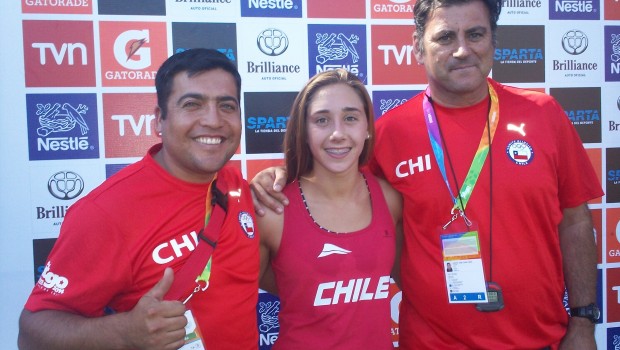 Published on May 7th, 2014 | by John Lyons
0
Rosas and Bustos mix it with the elite
They didn't finish as high as they would have liked, but Javiera Rosas and Esteban Bustos gained valuable experience in the Modern Pentathlon World Cup.
Hungary – The Chilean duo finished 15th of 16 pairs in the mixed relay at Kecskemet . In the opening event, fencing, Rosas won five and lost ten of her duels, while Bustos won nine and lost six.
It meant they scored 201 points and lay tenth. In the swimming, their time of 2mins 6.54secs saw them come 14th, picking up 321 points.
However, their hopes suffered a serious setback when they had problems in the showjumping and couldn´t add to their tally.
The Chilean pair bounced back with a ninth-place finish in the combined run and shoot. They gained 591 points after clocking 11mins 49secs.
Rosas and Bustos finished with a tally of 1,113 points. China´s Yufei Bian and Zhaohong Cai took the gold medal with 1,492 points.
Rosas, 17, and Bustos, 21, had previously won the mixed relay gold medal for Chile in the South American Games in Santiago in March.
Individually, they earned silver and bronze respectively at the Games in Chile to highlight their potential.