Sports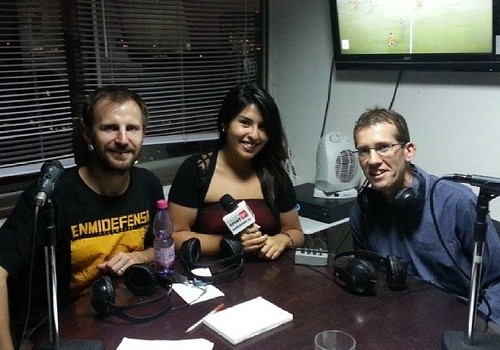 Published on February 10th, 2014 | by Daniel Boyle
0
Radio Sport Weekly Back on the Air
Just like every Monday, Radio Sport Weekly, the review of Chilean sport in English will be back on air on Radio Sport, featuring Constanza Sandoval, John Lyons and Daniel Boyle.
Listeners will be able to tune in anywhere in the world, as well as download the podcast from previous editions. Radio Sport is an online sports radio station, with a variety of innovative shows. The new innovation is the channel's first foray into the English speaking world.
The Radio Sport Weekly show focuses on a wide mixture of Chilean sports, with the third edition set to focus on Chile's performance at the Winter Olympics and the recently completed ATP tournament in Viña del Mar. As the show goes on, sporting guests from Chile and around the world will appear.
For those unable to tune in at 9 p.m. Chilean time every Monday, a podcast is available on the Radio Sport website. Those tuning in can use the hashtag #rsw on Twitter to stay in touch with all the action.