Basketball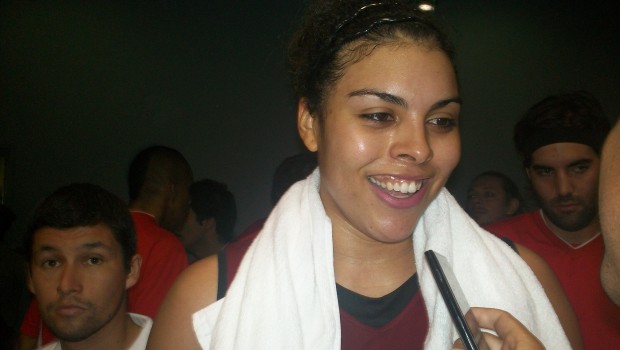 Published on May 13th, 2014 | by John Lyons
0
Morrison takes on Austral challenge after Fever blow
Ziomara Morrison's hopes of starring in the Women's National Basketball Association (WNBA) have been dashed after she was released by the Indiana Fever.
The Chilean women's basketball star joined the Fever last month, but wasn't selected after the club's pre-season training programme.
It's a big blow for Morrison, who had previously played in the WNBA for the San Antonio Silver Stars. The 25-year-old had hoped to make a bigger impact this time around, but has now been denied the chance.
Morrison played a massive role as Chile won the silver medal in the South American Games in March and also shone in the Turkish League with Ceyhan Belediyespor.
One positive aspect from the disappointing news is that the 6ft 4ins centre will now represent Chile's Universidad Austral in the South American Club Championships in Quito, Ecuador, from May 25 to 29.
Universidad Austral coach Andrea Bilbao said: "The best player of Chile and South America's going to be in our team and that opens up a lot of possibilities for us.
"We've got a pretty good team and that makes us dream of the title."
The Valdivia-based side will be in Group B of the competition along with Argentina's Berazategui, Peru's Real Club de Lima and the host country's UTE.