Handball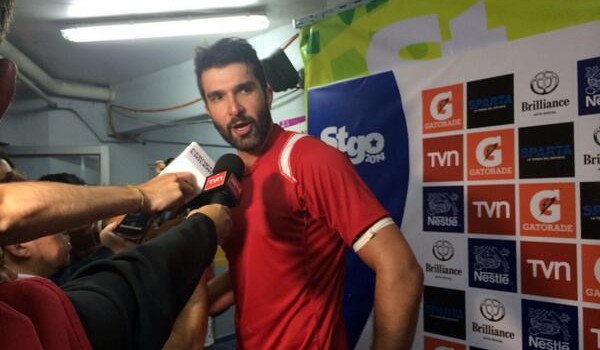 Published on May 24th, 2014 | by Daniel Boyle
0
Marco Oneto Selected for World Handball Team
Chilean captain Marco Oneto has been selected for a world team which will play in a charity match against Egypt.
It is the first time a Chilean has been selected in an "all-star" handball team, with the experienced pivot selected among the world's best, who will come under the guidance of Croatian coach Slavko Goluža. Croatia have a large influence on the squad, with six players joining Oneto, as well as players from Argentina, Spain, France and Germany.
The match will raise funds for Egypt's cancer hospital, as well as to promote the sport in the country.
"I'm very happy to be part of this world selection for the fundraising match in Egypt," the veteran said on his Facebook page.
The 31-year-old has recently signed with GWD Minden on a two year contract, moving from SC Madgeburg.
"Oneto is a great player, who has demonstrated his class in Barcelona and Vezprem. We are more consolidated in attack with him and we have a real bulwark with him in defence," said Minden coach Goran Perkovac.
Before traveling to Egypt, Oneto will return from Germany to Chile, to join the squad for the Pan American Championships, which will take place in Uruguay from June 23-29, with the top three places qualifying for the World Championships in Qatar.
Oneto missed Chile's last World Championships due to injury, though the experienced captain was part of the bronze medal campaign at the South American Games. His return to Chile will also see the first version of a handball training camp, to be held at the Gimnasio Polideportivo Nicolás Massú in Villa Alemana on June 7.