Rugby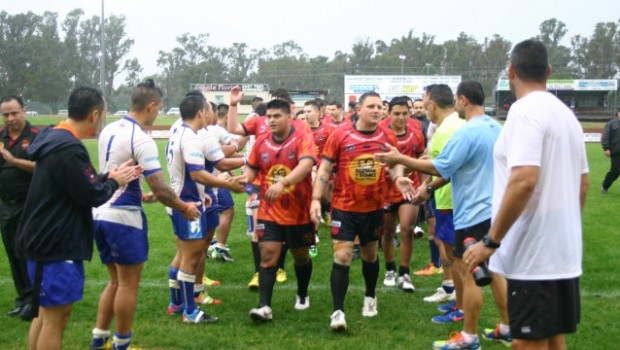 Published on June 2nd, 2014 | by Daniel Boyle
2
Latin Heat Draw With Thai Stars in Muddy Battle
The Latin Heat were agonisingly close to their first victory in the thirteen aside format of the game, with the Thai Stars holding them to a draw.
Held in torrential conditions in Windsor, the Latin Heat rugby league team looked for their first full team victory, doing battle against Thailand.
The match finished with scores locked at 16 apiece, but both teams rued what could have been. Heat captain Jonathan Espinoza had a penalty bounce of the post, while Thailand failed to capitalise on a 40-20 in the dying moments of the game.
Mayer Flamenco was a late addition to the squad, having danced his way to victory with Chile's team at the first ever Copa de Rugby XII, which was held the previous day in Sefton.
Thai centre Micky Pennao opened the score after an overlap was created, while youngster Daniel Navarro retaliate for the Heat, before adding the extras.
Both fullbacks had to limp off the field with injury, while the Stars advanced to a 16-10 lead despite the pouring rain. Luis Guillermo Fhon made up for the Latin Heat, with Navarro's sideline conversion bouncing in off the bar to level things up.
Each team had their opportunities but were unable to capitalise on the slippery ball, leaving the match locked in a 16-all stalemate, while both parties hope to organise a rematch in the near future.
It was a much stronger performance for the Latinos than their 114-0 debut drubbing against the Philippines, with plenty of players showing potential for the side going forward.