Vlog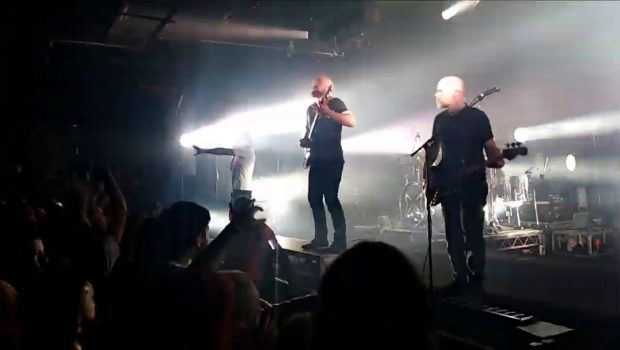 Published on September 8th, 2019 | by Daniel Boyle
0
Capital Eyes – Vlog 60 -The Butterfly Effect in Sydney (Again)
The Butterfly Effect play at the Metro Theatre in Sydney. Capital Eyes Vlog 60.
It might seem like I went to see The Butterfly Effect in Sydney at the Metro Theatre about a year ago, and that's because I did. In that comeback run I was able to see four shows.
This time around it was just one visit on the tour for the new single "Unbroken".
The set was fairly similar to those of last year, although there was an absence of anything from the EP. I had actually been surprised of how much they played from the EP last year, and they also played a lot of the first album, so I didn't mind too much.
The big in was Beautiful Mine, which I think was sorely missing from last year's set. The big out was Phoenix, which I used as a toilet break in each of their sets last year.
As usual I was able to catch up with some old friends, and the Butterfly Effect put on a great show. None of these shows in the past year or so have disappointed.
The show was an opener to a big weekend in Sydney, which included a golden point win for the Raiders against the Sharks.
I made a few vlogs from the previous TBE trips, so I've included them in this post here.