Vlog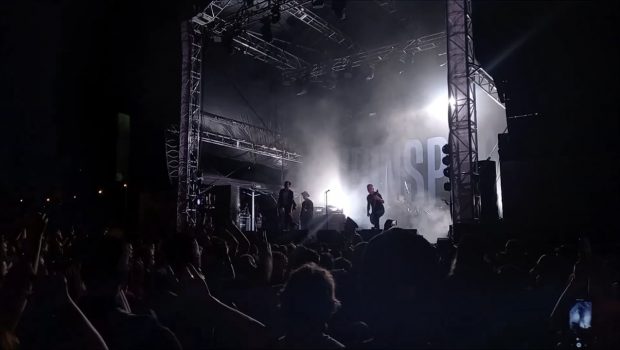 Published on June 1st, 2021 | by Daniel Boyle
0
Capital Eyes – Vlog 77 – Spring Loaded
Music was back on the menu and my first foray was the 90s throwback festival called Spring Loaded.
When in the pre-covid era this festival first got announced, I was keen, so I had a ticket already and held onto it through various cancellations. With Grinspoon, Frenzal Rhomb, Jebediah and more on the lineup, I was looking forward to reliving my youth. In the days before the festival was on there were some active Covid cases in the Eastern suburbs of Sydney, which was exactly where the festival was going to be, which had me a little concerned.
Things went ahead so I made the journey. What was originally going to be a family weekend up in Sydney was changed to an express up and back trip. I stopped at a couple of skateparks on the way and spent the early part of my festival experience watching the Raiders lose. I was wearing a Raiders hat so a lot of people wanted to come up and chat with me about how bad the Green Machine are going. They certainly haven't improved since that point.
Spring Loaded was on at the Randwick Racecourse, which is not a venue I have a huge amount of experience with. It was not my first time there though. My grandparents actually took me to see the Pope in action there when I was in primary school. I remember also having a work day at the races long ago when I lived in Sydney and Gerling were playing there and somehow a couple of us ended up on the stage.
Ver esta publicación en Instagram
The show was full of classics and particularly with bands like Frenzal Rhomb and Grinspoon who I have been watching for so many years and knew all the songs, it got better and better. To be honest the earlier bands I knew some songs but drifted in and out of the sets.
Once the show was done, it was straight back home. It had been a number of years since I'd done an up and back journey to Sydney and it had actually been more than a year since going to a show at all, so was happy to get to that. There have been a bunch of shows happening in Canberra lately, so I'll be sure to get out and about in the coming months.