Cricket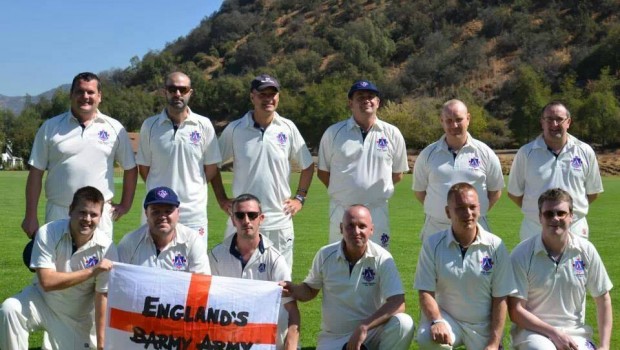 Published on March 14th, 2014 | by Daniel Boyle
0
Interview – Barmy Union Cricket Club
The Barmy Army is well known in cricketing circles for their endless support of the English cricket team – win, lose or draw and rain, hail or shine. Some extra passionate supporters got together their own team to explore the South American cricket situation.
Sport/Life got in touch with Craig Norwood from the Barmy Union in the leadup to their matches against Chilean opposition. After the Chilean matches, the Englishmen have journied over the Andes to Argentina.
– You are about to play your first matches in South America, what are the expectations?
I think we would just like to compete and not be embarrassed too much. We are not a regular cricket team and have only come together for this tour, so we are unsure who can actually play cricket and at what level they can. We'll give it our best shot and that's all we can ask, but whatever happens we will enjoy the games and also experience of playing out here on tour at some stunning grounds and locations.
How did the squad come together?
It was mainly born from a drunken idea when we were on tour following the England cricket team in January 2012 in Dubai, and was then followed up and more interest gained when in Sri Lanka in March 2012. Our tour organiser Dean Sayers brought the idea to us as we were discussing how to get our cricket fix in 2014 as there is no England test tour this year due to the World Cup. Dean knows Chris Emmott who lives out here in Santiago now and was a regular on tour in recent years, so he mentioned the idea of bringing a travelling team over in 2014 and Dean pitched the idea to us guys on those tours. Quite a few were very interested and overall we have bought a party of 33 over on the tour, which is a great following, we have men & women of all ages here as supporters and a playing squad of 13 players.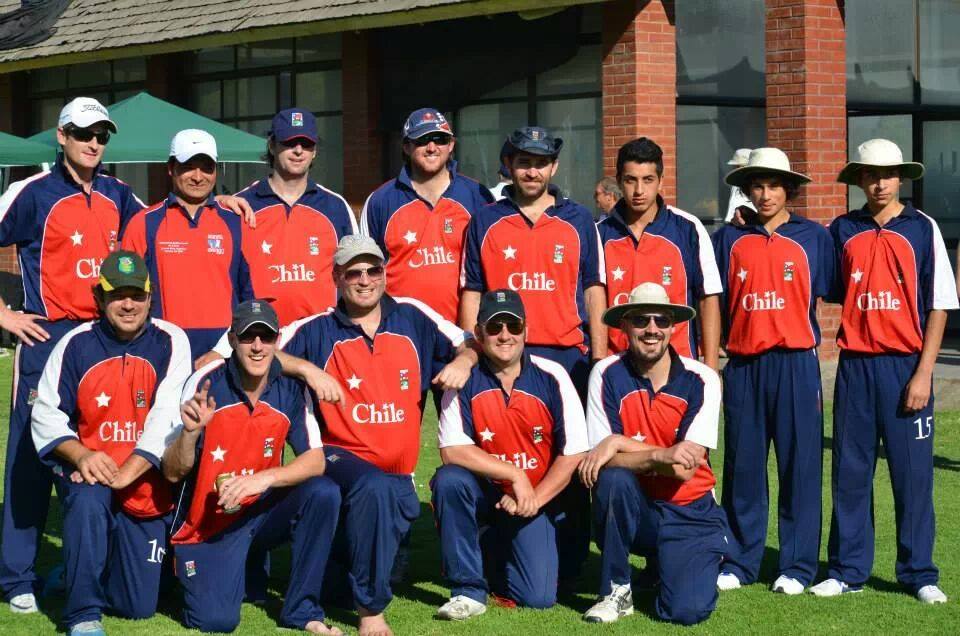 How have you enjoyed Chile so far?
Chile has been great, very welcoming people keen to show us the culture and history of Santiago. We are staying at the La Casa Roja Hostel here in Santiago, which is complete with a cricket net. I don't think there can be any other hostel like it, we can have a nets session, followed by a cheap beer and a swim in the pool, it is a superb place. We are very impressed with Chile and look forward to seeing more of Santiago over the coming days. Most of the party will be heading across the Andes into Mendoza, Argentina so they are looking forward to seeing the stunning views that Chile has to offer which has to be some of the best in the world.
Have you talked to other teams who have visited Chile?
I spoke to a guy called Duncan Mallard who toured Chile & Argentina back in 2012 with the Corridors on Tour team. He is now on a cricket show in the UK called Cricket AM as an umpire Les Butterworth. I spoke to him via Twitter and he gave me an oversight of how great the tour was for them. It seems we are both following the same itinerary and he said it was the best time imaginable and that it doesn't get much better than taking on a whole country.
Do you have different expectations for the Chilean and Argentina legs?
As we don't know what most of the squad can do in terms of level that they can play at hopefully come the Argentina leg we will have quickly figured that out. We'll know who can bat where, who can bowl and come Argentina we should have a more settled line up and batting positions for the side. The end of the day we are here to enjoy the experience and everyone will get a fair crack to bat or bowl, regardless of what level they can play out so we'll likely switch it around. While we want to compete and hopefully win a few games, we just want to enjoy it and soak in the atmosphere and the experience that both legs have to offer.
Have you had much press coverage about the tour?
Yes, I have got involved with a UK based website and magazine called All Out Cricket. It is the biggest cricket magazine and website in the UK and regular features interviews with the England cricket players. I emailed them to see if they would be interested in running a story and they came back to me straight away. Upon our return they will contact me and run a 2 page spread on the tour with pictures from the games. They are keen to get an oversight on how cricket is run and played in Chile & Argentina more than anything, so that should provide great coverage back in the UK to promote the cricket teams out here. Hopefully it will generate more interest from the clubs in the UK to also do their own tour out here to South America.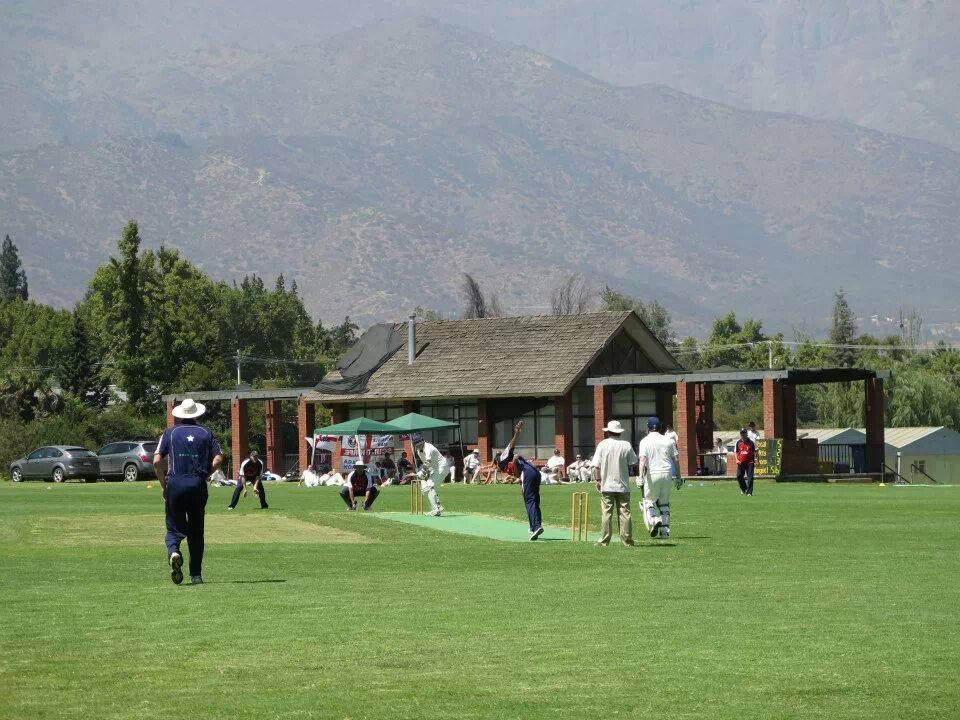 What is the level like for the players on the tour? Any stars to watch out for? What do you know about your opposition?
As I say we are unsure what exact level the players can play at. We know what a few of us can do, but we are a mixed bunch brought together for this tour. Not just who can bat and bowl but who can field and where as well. Half of us do play regular back at home, while the other half are just getting back into playing and keen to test themselves out the middle over here, we will soon see what we can do when we get out in the middle. We have a quick bowler called Tubey, who I think could be the star of the show, quick action and swings the ball late so hopefully he can be the star and not what the opposition will be expecting us to have when they stride out to bat.
We're lucky he is actually here anyway, as he missed his connecting flight in Madrid. He thought he was the same flight with Iberia as most of the other party was, but when he came to board he was told he was with Lan Chile whose flight had actually departed 30 minutes earlier. Luckily he got put on a flight the next day, and arrived a day later. I have watched the video from the Corridors on Tour 2012 filmed and which featured on Cricket AM back in the UK. It showed there could be some tough opposition in front of us. All we know really is that the Chile national side are the South America champions (Editor's note: Argentina won the last championship in controversial fashion, though Chile won the previous year), which in itself tells us the tough task we will be facing first up.
What are the expectations for the tour? – Just to have a good old time, soak up the atmosphere and experience and savour the moments. It's not every day you get to play cricket with the stunning locations the grounds will have to offer. Playing with backdrops such as the Andes is something that just doesn't happen every day. All we expect is all players to go out there, express themselves and give it their best shot and we might just surprise a few people.
We have our own twitter page as you know @BarmyUnionCC and also facebook page (search Barmy Union Cricket Club) so I'll be keeping that updated, hopefully throughout the games to keep people aware of how we are getting on.
Complete scoreboards can be found on the Cricket Chile website.