Basketball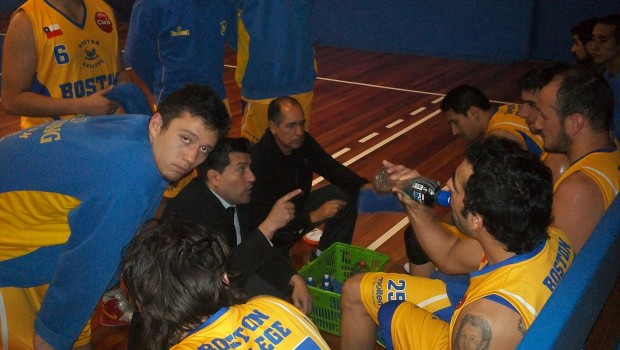 Published on June 16th, 2014 | by John Lyons
0
Gr-eight show from Colegio Los Leones
Unstoppable Colegio Los Leones made it eight straight wins in the Libcentro basketball competition by edging a tough match at Sportiva Italiana.
Second-placed Italiana had hoped to spoil the visitors´100 per cent record in Zone A and gave it a good go. However, Los Leones triumphed 71-65 to maintain their stranglehold.
In the other Zone A matches, Árabe Valparaiso produced an excellent display to win 79-77 at Sagrados Corazones, while Arturo Prat were also away winners. They thrashed San Luis Quillota 81-51.
In Zone B, Colo Colo turned up the heat on leaders Municipal Quilicura by beating them 80-58 away from home. It means the albos are just a point behind the pacesetters and have a game in hand.
Third-placed Universidad Católica remain in the hunt after a comfortable 80-55 victory at home against Sergio Ceppi.
In Zone C, Municipal Puente Alto got back to winning ways with an 87-75 triumph against Santiago INBA. However, Libcentro holders Boston College look favourites to top the group.
They beat Brisas 73-67 and are just a point behind Puente Alto with a game in hand.
In Zone D, unbeaten leaders Universidad de Concepción put their feet up at the weekend. In their absence, Tinguiririca SF recorded an important 95-89 victory at Español Talca. It means U de Conce lead with 12 points, Español Talca have 11 and Tinguiririca have 10.
However, U de Conce and Tinguiririca have a game in hand on Español.