Tennis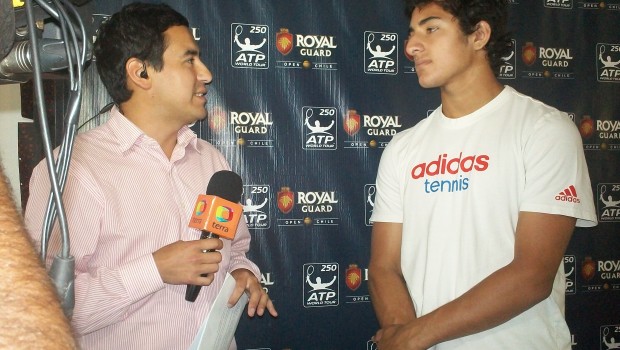 Published on February 8th, 2014 | by Daniel Boyle
1
Garín Gives Games the Flick
Christian Garín will not participate in the South American Games, becoming the latest high profile participant to make themselves absent for the Odesur.
Christian Garín, seen as a key part of the future of Chilean tennis, will look to build his ranking rather than competing in the South American Games. Early hopes were that the young star would partner Fernando González in the doubles, but this turned out to be only a dream.
In a tough start to the year, Garín lost in both singles and doubles in the Davis Cup, and was knocked out in the first round of the ATP in Viña del Mar by Frenchman Jeremy Chardy.
Paul Capdeville, who was injured after the Australian Open, will return to the courts for the Games, with the event also a key warm up for the home Davis Cup match against Paraguay. A loss in that series would be disastrous for Chilean tennis. Gonzalo Lama and Jorge Aguilar will also take to the courts in the South American Games.
According to La Tercera, the Chilean Tennis Federation prefers that Garín builds on his ranking so that he can enter directly into the Challenger tournaments. His current ranking of 379 is not enough for him to be appearing regularly in the main draw of the tournaments.
While Argentina's highly ranked stars won't be appearing, players such as Agustín Velotti, Facundo Argüello and Diego Schwartzman still have a higher ranking than Garín.
Chile's women's team, which brought three medals home from the 2010 Odesur in Colombia, will be made up of Daniela Seguel, Andrea Koch, Cecilia Costa and Fernanda Brito.
Aguilar and Koch will team up in the mixed doubles, while Costa and Seguel will join forces for the women's doubles.
Garín's absence adds to the high profile absentee list from the Games, with former World Champion archer Denisse Van Lamoen withdrawing after suffering an injury in her home.