Footbag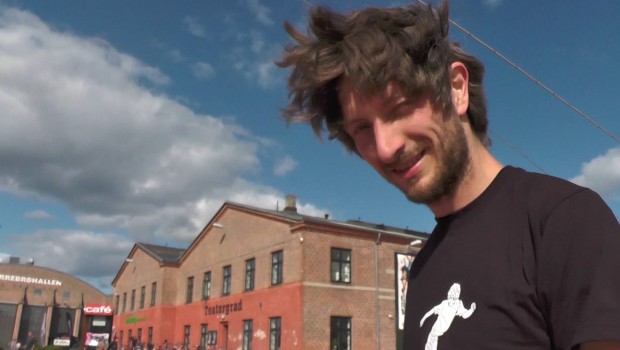 Published on December 6th, 2015 | by Daniel Boyle
0
Footbag Joulukalenteri 2015 – Day 6 – Worlds Behind The Scenes
Day 6 of the Joulukalenteri takes us to a behind the scenes view of the World Footbag Championships thanks to Denmark's Asmus Helms.
The Danish crew put together a great Worlds event this year, Copenhagen being the first time that Denmark had hosted the competition and following on from a highly successful Danish Footbag Open in 2013. Led by Asmus Helms and the rest of the Danish players, the Worlds team ensured a great venue for the early rounds and a spectacular finale in the Black Diamond Theatre. This video shows a bit of background to the organising team.
A big thank you to all the crew behind the scenes who put together the World Championships this year. Going to my first in five years was a great experience personally. In important Worlds news, the dates for next year's event in Slovakia have been locked in, so start buying those plane tickets. Trnava will be hosting the 2016 World Footbag Championships from July 30 until August 6.
Below you can see the impressive dropless winning routine from Paloma Mayo in the women's event and Milan Benda's victory in the open routines.
Uploaded by mattgauthier on 2015-07-31.
World footbag 2015 Open routine finals – Milan Benda