Footbag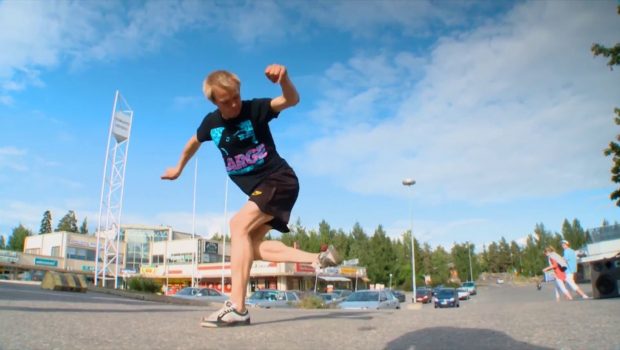 Published on August 2nd, 2017 | by Daniel Boyle
2
Portland Prepares for 2017 World Footbag Championships
Portland will play host to the 38th World Footbag Championships, inviting the best footbag players from around the world to compete for titles in a range of disciplines from August 6-12.
45 years after the sport was started there, the centrepiece of the world footbag calendar will return to Portland. The Sole Purpose Footbag Club will host the best players in the world in what will be a gathering across the generations of footbag. John Stallberger, who invented the sport, will play a part in celebrating the sport's history as part of the Hall of Fame ceremony, while the event will mark a return to competition for former World Champion Peter Irish, who is renowned for his foot juggling feats.
Freestyle players will compete in Routines, which combines footbag tricks with choreography to music, the Circle Contest, which most resembles the everyday play when footbag is played in circles, as well as events such as the points based Shred 30 and the Sick 3 and Sick 1 events, which look at players hitting the hardest possible tricks within a certain amount of tries. Footbag Net is played in singles and doubles while players can also challenge in Footbag Golf and 2-Square.
Among the contenders for the freestyle event will be Vasek Klouda, who will aim to add another trophy to his already full shelf. The Czech star was unbeatable between 2002-2007, but has not been able to take the Routines title since 2009. Also visiting from Europe will be the Finnish connection including Juho Marjo and Aleksi Airinen, who both participated in the Sport/Life European tour. 2015 women's champion Paloma Majo will also make the visit from Spain.
It is 20 years since Portland last hosted the World Footbag Championships.  It was Peter Irish who took the Singles Freestyle event, it would be quite an accomplishment for the legend of the sport to reach the podium again 20 years later. Among those making their Worlds debut are young gun Nathan Bonslaver and Chinese shuttlecock sensation Bruce Li.
The opening events will be held in Westmoreland Park before the competition moves into the Oregon Convention Centre. Among the events during the week is the annual Video Contest, which is a highlight of each year's World Championships. The net court will see the likes of this year's Hall of Fame inductees Florian Goetze and Geneviève Bousquet take to the courts and add to their collection of World Championships. Also going in the Hall of Fame will be Ryan Mulroney and a posthumous honour to early pioneers Fred Kippley and Gary Preston.
More information about the tournament will be available on the official website. We will also try to keep up to date throughout the tournament with results and whatever comes through the various social media channels over the course of the week.