Football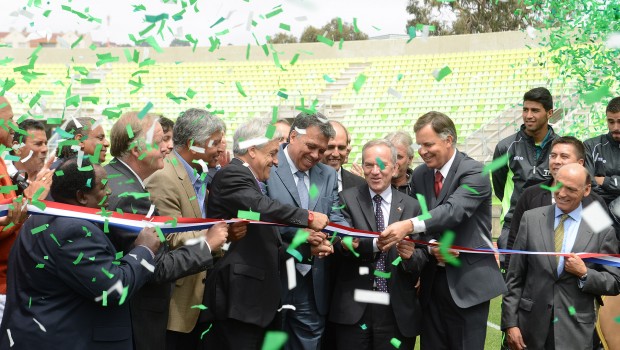 Published on February 19th, 2014 | by Daniel Boyle
1
Elias Figueroa Honoured in Valparaíso
Valparaíso's stadium, once known as Estadio Playa Ancha, will now bear the name of legendary defender Elias Figueroa.
In a celebration that included Chilean president Sebastián Piñera, Wednesday saw the opening of the revamped and renamed Estadio Elias Figueroa Bander. The celebrations will culminate with a match between Santiago Wanderers and Internacional de Porto Alegre, two teams in which Figueroa played a starring role.
The outgoing president said at the stadium, "It's important to have a stadium in Valparaíso with these standards. It's an honour for the country to give homage to Elias Figueroa."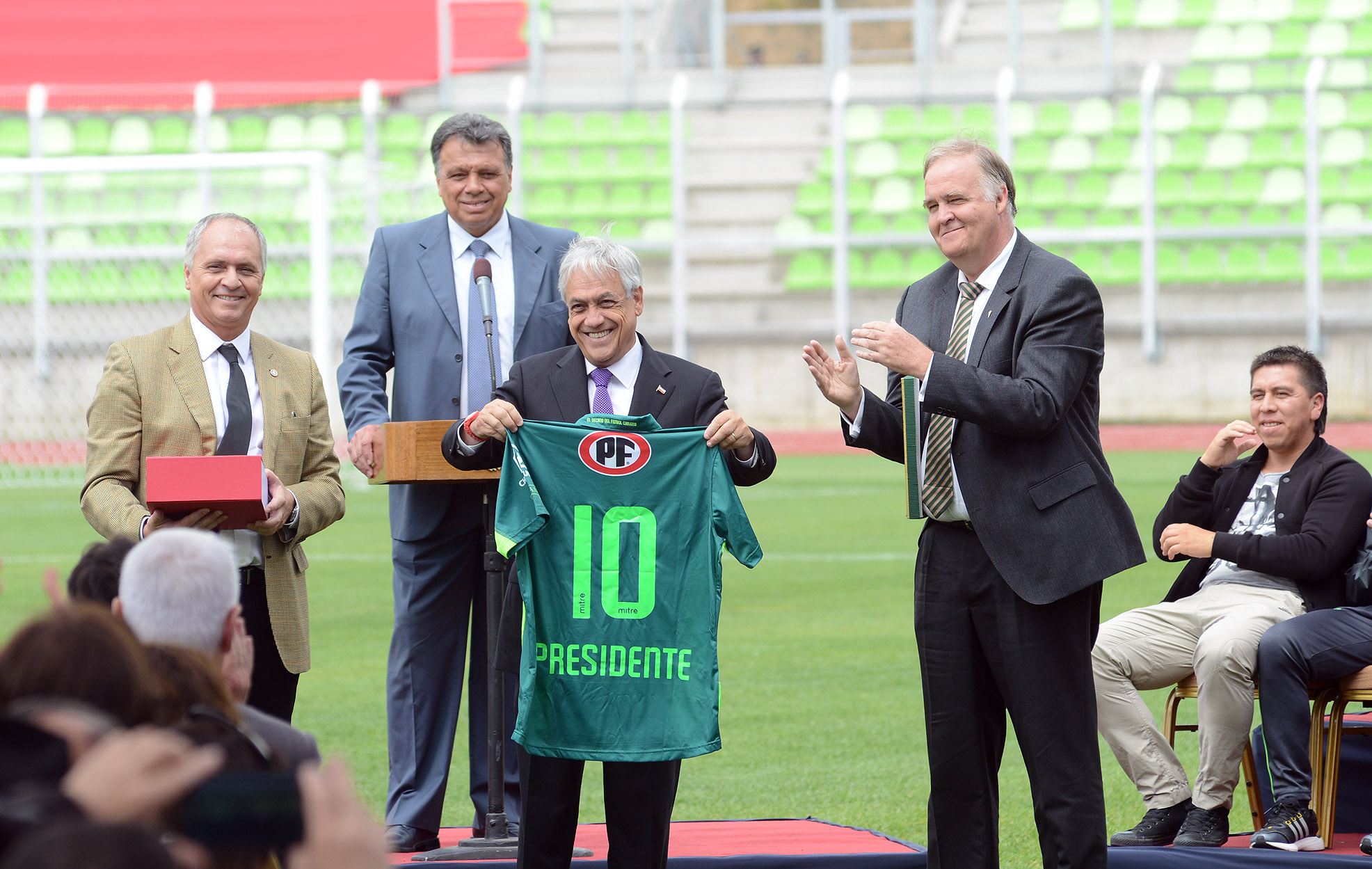 "It's hard to describe how I feel, it's a proud moment for me and my family, who have also cooperated. I started here, playing from 15 years old in the Primera Division with Santiago Wanderers."
The legendary player, who played in three World Cups for La Roja, added that he hoped to see more sportspeople honoured while they were able to see it. He said, "I hope this is the beginning of works that honour players who have made an important contribution to our history, while they are still alive."
Being named three years in a row as the best player in América (1974, 1975, 1976) are among the defender's greatest legacies. Figueroa was also named as the best central defender at the 1974 World Cup, despite the fact that La Roja exited the tournament in the group stage.

The porteño is considered among the best defenders of all time, as well as the best player to represent Chile. Figueroa recently joined Pele for a workshop on sports and entrepreneurship on Rapa Nui. The opening of Easter Island's first stadium was also a part of the visit. Pele has placed great expectations on Chile's current squad for their performance at this year's World Cup.
The opposition will not count on Chilean Charles Aránguiz, with the Brazilian squad mainly made up of youth players. The former Universidad de Chile man opened his account in Brazil over the weekend, blasting a free kick from long range.