Footbag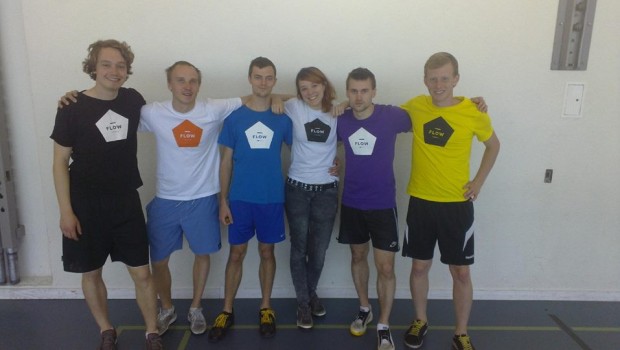 Published on May 1st, 2014 | by Daniel Boyle
0
Sport/Life European Footbag Tour to Finish in Gdansk
After a month of touring through Europe, the Sport/Life European Footbag Tour will finish at the Dzem Jam in Gdansk, Poland.
The tour, which consisted of five of the world's best players performing and competing in five different countries, will close as a positive experience for both the players and for the sport in general.
Tour Manager Jay Boychuk said of his experience, "This is something that the sport will be able to look back on for years. In 2010 we could look back at the shoe commercial that Vasek did in 2007. The problem is we've still been looking back at that."
Using a DIY approach similar to that of touring bands or skate teams, the idea was to leave a template behind that could be replicated anywhere in the world, as well as expanded with the support of sponsors.
A key element of the Start-Up Chile program is being global and scalable, and there is no doubting the global nature of the footbag community. The tour consisted of three Finns – Aleksi Airinen, Anssi Sundberg and Juho Marjo alongside Canadian Boychuk and Evan Gatesman, who flew in from Las Vegas in the early days of the tour.
The group teamed up with Planetfootbag for the organisation of the tour, and was lucky to count on the support of the Gorilla Project for demonstrations in Switzerland.
The Dzem Jam will be the first footbag tournament held in Gdansk, where Australian player Caroline Birch has bought the Happy Seven hostel. She has grand plans for making the hostel a hub of footbag.
Aside from the tour players, footbaggers from throughout Poland and other parts of Europe have come to play and check out the new facilities.
Polish #footbag crew at the Happy Seven Hostel in Gdansk on the @Sportslashlife @FootbagTour pic.twitter.com/jUqj5V9HL7

— Anssi Sundberg (@AnssiTour) May 1, 2014
The Happy Seven common room turned #footbag shred spot/movie set. http://t.co/ingXRkjGkF

— Footbag Tour (@FootbagTour) May 1, 2014
While the European tour is coming to an end, plans are in the works for future tours, with destinations worldwide under consideration, and an eventual world tour the final goal.
Stay tuned for more photos and videos from the action during the tour to come throughout the month of May.