Cycling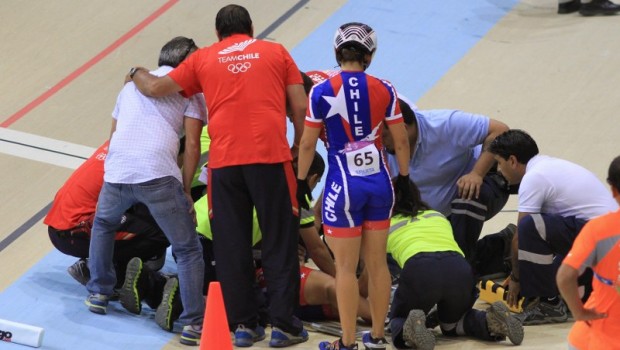 Published on April 30th, 2014 | by Daniel Boyle
0
Doping Controversy for Chilean Cyclists
While Irene Aravena's year went downhill after crashing at the South American Games, news got worse when she tested positive for cocaine. Gold medalist Paula Muñoz is also embroiled in the doping controversy.
Unfortunately for Irene Aravena, the Santiago 2014 organisers and the municipality of Peñalolen, one of the most recalled images from the South American Games will be the sight of Chilean cyclist Irene Aravena flying through the air with her bike snapped in half.
Along with a sexual assault case in the basketball team and controversy among the gymnasts, there were a number of incidents which left a sour taste after what was generally seen as a success.
While the future of the venues used in the sporting mega-event continues to be a topic for debate, Aravena's future looks darker, with a second sample confirming the original "non-negative" test for cocaine related substances.
While Aravena had originally denied taking any substances, Chilean Olympic Committee President Neven Ilic said to Radio Cooperativa that she had admitted taking the substance.
"She stated that she had consumed this substances. It's a grave mistake, and it's a great shame that unknowns among the athletes are using these substances that can bring an end to their career."
Aravena, who was already likely to spend a year off the track, would be suspended for two years.
Muñoz, who took gold in the road race, has also asked for a second test, but would be likely to lose her medal if proven positive.