Football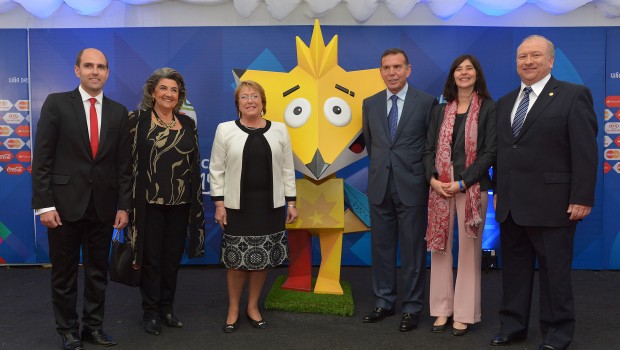 Published on November 25th, 2014 | by Daniel Boyle
0
Copa América Draw Released in Viña del Mar
The world's oldest continental football tournament will take place in Chile in 2015, and La Roja will be looking for their first ever Copa América title. The draw was announced in Viña del Mar on Monday evening.
Chile, Argentina and Brazil were the head of each group, and the twelve teams were arranged across three groups. Chile will open proceedings against Ecuador at Estadio Nacional on June 11, while key matchups in the group stages include Brazil vs Colombia and a group featuring Argentina and 2011 finalists Uruguay and Paraguay.
Uruguay are the dominant force in Copa América tournaments, with 2011 being their 15th title. Chile, who have finished second on four occasions, are yet to win a title. Many of the key competitors will be hoping to improve on their showing at the World Cup, with Brazil the most notable disappointments, despite knocking out Colombia and Chile before being obliterated themselves by champions Germany.
Chile, Venezuela and Ecuador are the only South American countries yet to lift the trophy. A win for Argentina would put them on level pegging with Uruguay, but the World Cup runners-up have not lifted the Copa América since 1993.
The date of the draw was required to be pushed back due to delays in construction in Concepción. Despite the delays, the revamped Estadio Ester Roa will not host any group matches, but will be the venue for a quarter final, semi final and the third place playoff.
The pools are as follows:
Group A: Chile, Mexico, Ecuador, Bolivia
Group B: Argentina, Uruguay, Paraguay, Jamaica
Group C: Brazil, Colombia, Peru, Venezuela
Mexico and Jamaica are the invited teams. Ranked 113 in the world, the Caribbean team are likely to cause much trouble in the tournament, while it is expected that Mexico will not be restricted to bringing only a junior outfit as they have been in previous tournaments.