Footbag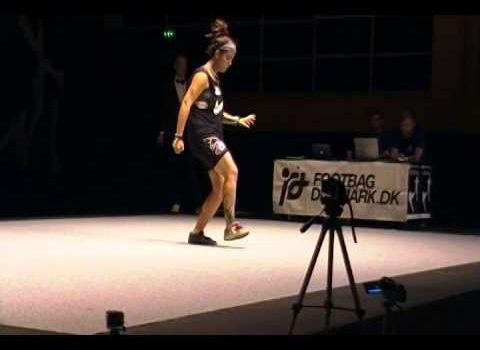 Published on April 6th, 2022 | by Daniel Boyle
0
Paloma Mayo Becomes Face of Pepsi
Spanish Freestyle Footbag Player Paloma Mayo has become one of the faces of the most recent Pepsi campaign.
View this post on Instagram
Appearing alongside names like Messi, Lucy Bronze and Ronaldinho, Paloma has her face emblazoned on soft drink cans around the world. The press release gives some more information here. Paloma has impressed with her skills in both footbag and freestyle football, travelling around the world to participate in competitions and demonstrate her skills.
"Stay Thirsty" leverages its global scale to introduce the world to ambitious creatives with unique talent and inspiring stories, with purposeful intent to drive those with equal passion that anything is within reach. The "Pepsi Collective" members each play a role in the campaign and include:
–  leading Mexican freestyle champion Paloma Pujol Mayo and trailblazing UK women's grassroots coach Iqra Ismail alongside her team, Hilltop FC, starring in the creative;
–  award-winning U.S. photographer Mel D Cole, who captured intimate portraits and striking behind-the-scenes photography on-set;
–  forward-thinking fashion designer Nithsaya, who was enlisted to reimagine the iconic Pepsi football jersey; and
–  Dubai-based graphic designer Dina Sami who created supporting bespoke graphics and visuals, including a striking mural that appears in the ad.
"Pepsi is the entertainment beat of football. We champion talent both on and off the pitch, always looking to bring unique, exciting campaigns that the world loves to see and be part of," said Pepsi Senior Director, Global Marketing, Michael Walford. "This year, we're recognizing the beautiful game as it is today – from the iconic to the up & coming – celebrating how everyone is building the game together."
View this post on Instagram
It is not Pepsi's first association with footbag. In 2003, Japan launched an ad for "Pepsi Twist", with the 2003 competitions involving Ken Somolinos and Sunil Jani among others. The Japanese scene remains kicking, with the Tokyo Shredder Gathering running once again.