Tennis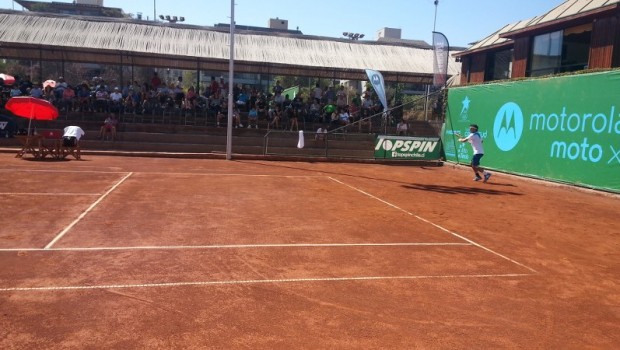 Published on May 3rd, 2014 | by Daniel Boyle
0
Chilean Tennis Stocks on the Rise
Friday was a strong day for Chilean tennis, with Gonzalo Lama reaching his first Challenger semi-final, along with Christian Garín and Matías Sborowitz reaching finals in different Futures events.
Lama (315), who has returned to being ranked number 2 in Chile after Paul Capdeville's slide in the rankings, impressed in the Cali Challenger in Colombia.
Beating Egypt's Sherif Sabry 6-3, 6-4 in what was described by some as a "clásico árabe" due to Lama's Palestinian heritage, sees the young Chilean into the semi-final facing Arthur de Greef. The Belgian, ranked 385 in the world, took care of Australian James Duckworth (149) in the quarter finals.
Duckworth was the scourge of the Chileans in the recent Santiago Challenger event, knocking out Lama in the first round, Capdeville in the second, and passing through to the final after Hans Podlipnik retired through injury.
The winner of the semi-final is guaranteed an opponent from Argentina, with Facundo Bagnis (148) facing Marco Trungelitti (384) in the other match.
Sborowitz (795) advanced through the final in Iran's Futures 7, having crashed in the semi-final of the Futures 6 last week, while Garín fought through two matches in Brazil to reach the final.
Sborowitz was unable to overcome Serbian Marko Tepavac (629) in the final, going down in three sets. Tepavac won 6-1, 2-6, 6-2.
Garín (410) took care of Tomás Iriarte in the morning, before returning to the courts in the afternoon for a hard-fought battle against Leonardo Kirche (471). The Chilean eventually won 6-2, 4-6, 6-3 to reach the final, where he will face Brazilian Thales Turini (328).
Jorge Aguilar also remains in action. The veteran Chilean, who has slipped down the rankings after a poor start to the year, has reached the semi finals in Vero Beach, Florida at the USA Futures 12 tournament. He beat 16-year-old Tommy Paul (USA), who had fought a tough battle against Chile's Nicolás Jarry in the previous round.
Daniela Seguel and Cecilia Costa get their qualifying campaigns underway in the $100,000 tournament in Cagnes-Sur-Mur, France. Costa moved through to the second round of qualifying after her opponent Constance Sibille withdrew. Seguel will face Oceane Adam (824) in the first qualifying round.