Tennis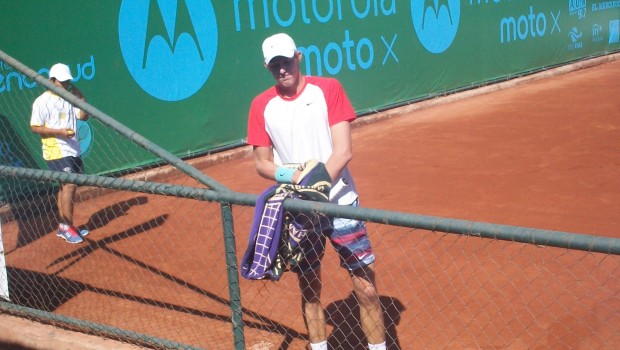 Published on July 7th, 2014 | by Daniel Boyle
1
Chilean Tennis Picking Itself Up Again
Having fallen to dramatic lows, the Chilean tennis scene continues to rise every week, with players winning titles and reaching new heights.
Matías Sborowitz had the biggest boost in his ranking, shooting an impressive 129 places to reach number 540 on the ATP charts. He was one of many young Chileans to reach his top mark so far on the ATP rankings.
Mejor ranking personal esta semana para @CrisGarin (360º), @nicojarry2 (372º), @MatiSborowitz (540º) y @bastimalla (648º).

— Tenis Chileno (@tenischileno) July 7, 2014
Christian Garín moved up to 360, while Nicolás Jarry, fresh from his title in Germany edges closer to his fellow teen sensation at 372. Sborowitz has moved up to 540, with Bastián Malla continuing the improvement at 648.
Jarry had a hard fought victory up against German Mats Moraing, who had already knocked Chileans out of the tournament at vital stages. The teenager went on to win 6-4, 4-6, 6-4. Despite losing in the final, Moraing move up 41 places to reach a career best ranking of 711.
Guillermo Rivera, who doubled up on his titles, winning the Futures tournament in Bulgaria after taking the doubles alongside Juan Carlos Sáez. The victory didn't help his ranking, dropping 9 places to number 902.
Daniela Seguel, now ranked 294, had no luck in the Bucarest WTA qualifiers, falling to Kiki Bertens (86) in straight sets. The "Panther" leads the Chilean charts ahead of Andrea Koch (363), Cecilia Costa (470), Fernanda Brito (486) and Macarena Olivares (683).
Christian Garín also had his luck run out in his attempt to qualify for a top level tournament. Having reached the final round of the qualifying tournament in Bastad, Sweden, Garín fell in straight sets to Spain's Albert Ramos.
Cristobál Saavedra and Ricardo Urzúa will start as top seeds at the Belgium F6 tournament, hoping to go one better than making the final in their last appearance. The pair were unable to take the court in the final having to hand over victory by walkover.
Chile's top two ranked players, Gonzalo Lama and Hans Podlipnik, will both play in the qualifiers for the US Open, with Daniela Seguel also likely to look to have another taste of Grand Slam action.