Tennis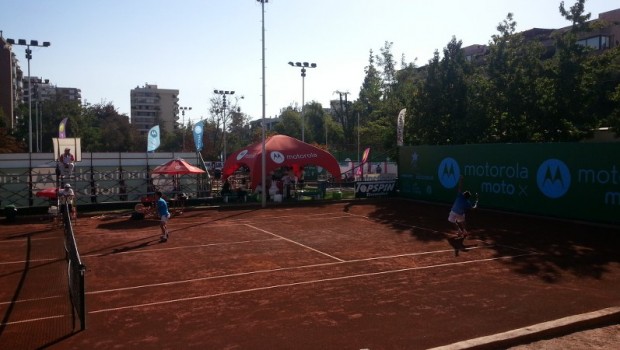 Published on July 12th, 2014 | by Daniel Boyle
0
Chileans Double Up for Tennis Titles
Chilean duos have put together another round of strong performances in doubles at the Futures level, with Juan Carlos Sáez and Guillermo Rivera lifting the trophy at the F4 in Serbia and Cristobál Saavedra and Ricardo Urzúa winning Belgium's F6.
It continued a series of strong performances by both doubles pairs, who have been steadily reaching the top levels of Futures tournaments across Europe.
In Serbia, third seeds Sáez and Rivera followed the previous week's victory at the F3 tournament, which takes their total to three after their title in Bulgaria. The Chileans eased past locals Danilo Petrovic and Ilija Vucic, who were the second seeds at the tournament. It was a simple tournament for the pair, who didn't drop a set during the event.
Sáez also reached the semi-final of the event, falling to third seed Miki Jankovic. Rivera fell in the previous round, going down to the same player.
Sáez is currently ranked 508 in doubles, with Rivera 668, though continued performances should see a boost in their place on the ATP standings. Their recent title helped give a boost in the rankings, with Rivera jumping 100 places and Sáez boosting 70 places in the ranks.
Urzúa (311) and Saavedra (330) are second and third on the list, with Jorge Aguilar still on top of the table in terms of doubles rankings. The Chilean pair have decided the best solution to being robbed is simply to win as much prize money as possible, taking out the F6 title in Belgium.
Like their fellow winners, Urzúa and Saavedra didn't drop a set during the tournament, but a first round by and semi-final walkover made their task much easier.
In a truly international matchup, the Chileans defeated USA outfit Ashok Narayana and Max Jacob Schnur 6-4, 7-5. It is the duo's third title of the year, having won in Poland and Hungary. Saavedra also lifted the F3 title in Chile alongside Rivera earlier in the year.
It could be a triple crown for Chile, with Nicolás Jarry joining Simón Navarro in the final of Germany's F7. After picking up his second singles title in the F6, Jarry's strong run came to an end in the semi-final, losing Austria's Dennis Novak.
Christian Garín moved through the first round in the qualifiers of the Poznan Challenger tournament in Poland, beating Pawel Cias in straight sets.