Surfing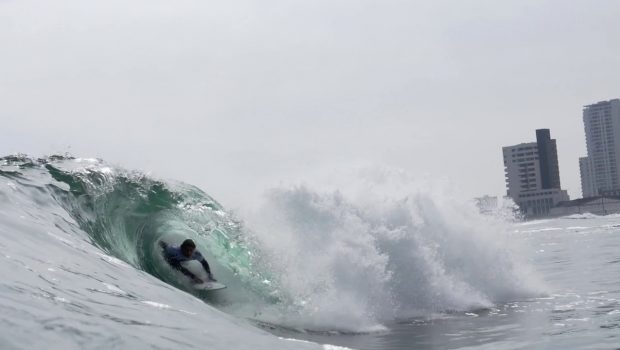 Published on May 24th, 2018 | by Daniel Boyle
0
Chilean Surfer Guillermo Satt Rides 10 Point Wave at Heroes de Mayo
Chilean surfer Guillermo Satt had a strong performance at the WQS in Iquique, achieving a perfect 10 on one wave in the final minutes of the fourth round.
The deep barrel was posted by the World Surf League as their "Wave of the Day" from the event. Satt will look to continue that form into the final stages of the competition with the hope of rising up the ranks in the World Qualifying Series.
Satt, who hails from Arica, described the wave in northern Chile as one of his favourites.
The Heroes de Mayo event is Chile's oldest surfing event. Satt is no stranger to Iquique and he has scored a perfect 10 at the wave in a previous version of the event.