Surfing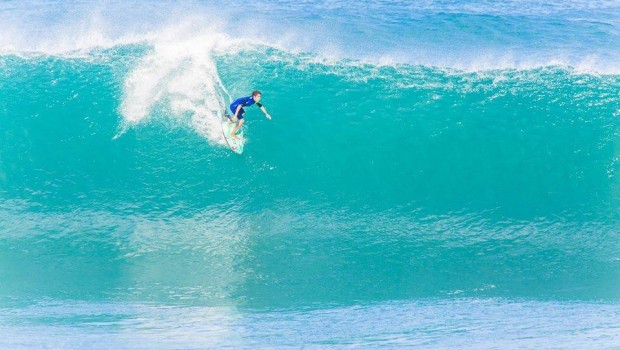 Published on February 4th, 2014 | by Daniel Boyle
1
Chilean Surfer Guillermo Satt Advances at Pipeline
Three-time Chilean champion Guillermo Satt has impressed at Pipeline, known as one of the world's heaviest waves, moving through to the round of 32.
The Arica man was the first to move through to Heat 8 of the fourth round of the Volcom Pipeline Pro, coming second is his heat in the previous round behind Hawaiian Jamie O'Brien. A score of 8.96 was enough to pass through the heat, but a bigger score will be required if the Chilean wishes to pass through to further stages.
His opponents in the Round of 32 remain to be decided, with Banzai Pipeline having played host to some heavy conditions, with ten-foot barrels being the story of the day, with not every surfer managing to stay on their feet through the heats.
Some of the action can be seen in the video below. Satt's highest scoring wave can be seen here. The full results of the tournament can be seen on the official website.
His competitors have taken advantage of Satt being in Hawaii, ensuring to take as many points as they can on the Chilean national circuit. After winning the first two events of the tour, Satt has missed the events in La Serena and Pichilemu. Nicolás Vargas took advantage of the conditions at Punta de Lobos to take the fourth stage of the tour. In the women's event, local power Jessica Anderson won her first event of the 2014 tour, with Lorena Fica having taken out the first three events. The reigning national champion proved to strong on her home wave.