Surfing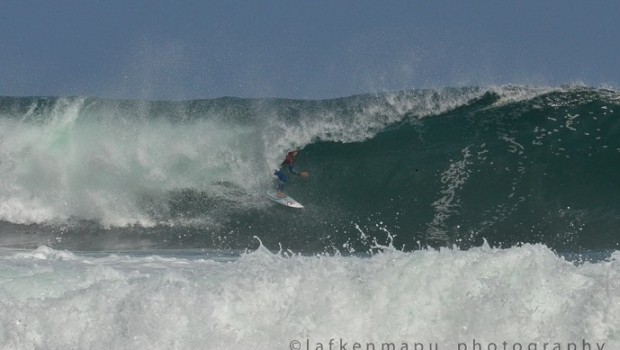 Published on May 22nd, 2014 | by Daniel Boyle
0
Satt Scores Perfect Ten in Iquique
Arica surfer Guillermo Satt took his national title defence back on track with a victory at the Heroes de Mayo surf contest in Arica, while Jessica Anderson won the women's event.
Satt stormed the tournament in style, scoring a perfect ten on one wave to wrap up his fourth victory on the national circuit. The Arica man dominated the tournament in the rival northern city, winning Chile's oldest tournament in a bid to take another national title.
The defending champion missed two events while travelling to Hawaii and Australia to compete on the world circuit, but has won every event he has entered. Jessica Anderson, from Pichilemu, overcame Lorena Fica in the women's event.
"Today I had a very good afternoon, where I achieved a wave with the maximum score that leaves me satisfied and optimistic to achieve the tetracampeonato, one of my objectives for this year where we hope to keep making history," Satt said after winning the event.