Sports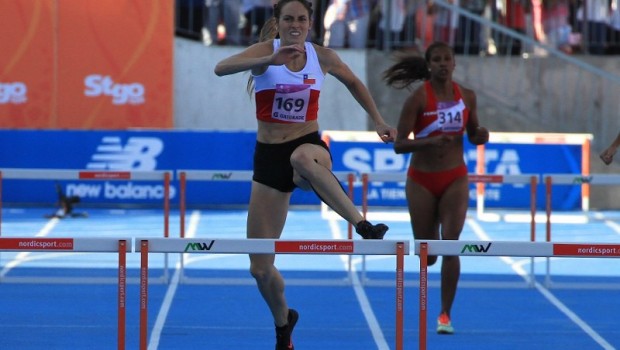 Published on June 22nd, 2014 | by Daniel Boyle
0
Chilean Olympic Committee Celebrates 80 Years
Athletes and politicians were among those celebrating 80 years of operations for the Chilean Olympic Committee.
Better known in Chile as the COCh (Comite Olimpico de Chile), Chile's Olympic committee celebrated 80 years of operation. Despite such a long history, Chile's medal tally has been meagre.
It was the tennis partnership of Nicolás Massú and Fernando González that brought Chile's best results in 2004, but the London Olympics saw an improved overall performance, despite the lack of medals.
Chile's first Olympic medal predates the COCh, with Manuel Plaza taking silver in the marathon in the 1928 Amsterdam Games. Chile's Olympic history, though disputed, goes back even further, with Chile claiming that Luis Subercaseux took part in the 1896 event. Some historians claim the young Chilean entered the events, but did not compete.
Neven Ilic, who has led Chile's Olympic movement through a productive period. Having taken the top position in 2004 following a stint at the head of Chilean tennis, Ilic has since been re-elected twice.
In that time, while the medal haul has not matched expectations, Chile have had their best results at the Pan American Games, hosted the South American Games and seen a host of young athletes take their sporting career to the next level.
Ilic said on the Committee's achievement: "It's not easy to turn 80. It's a beautiful stage for an institution as it is for the people. Today the Committee is living a great stage of growth, of help, of being a protagonist in the development of sport, and this seems very relevant to me.
"I think we have implemented the vision of the Olympic Committee that we had, and I feel proud of what we have done. I want to thank the whole team that have been with with me all this time, and I want to invite them to keep working in the future to make this great institution bigger everyday," he added.
Among recent achievements of the Olympic Committee are the creation of "Team Chile", an opportunity for business and the public to support athletes, as well as CDO, which is part-owned by the Olympic Committee. It is the first time in the world that an Olympic Committee has taken broadcasting into their own hands.
The athletes have also banded together, with movements such as DAR Chile, which is led by athletes for athletes, with an office in the COCh building.
DAR Chile president Claudia Vera said, "First of all congratulations to the Olympic Committee for these tremendous 80 years, I want to thank Neven Ilic and his directors, we really appreciate what they do for us as athletes and I encourage them to keep working for sport."
One of the biggest disappointments for Chile was missing out on the Pan American Games, with the 2019 version to happen in Lima, Peru. The hosting of the 2014 South American Games showed there is still work to be done to host a major event, yet that Chile now has key facilities and experience with hosting major events.
Chile has seen a boost in focus on sport from both political sides, with the long awaited Ministry of Sport becoming a reality in late 2013.