Sports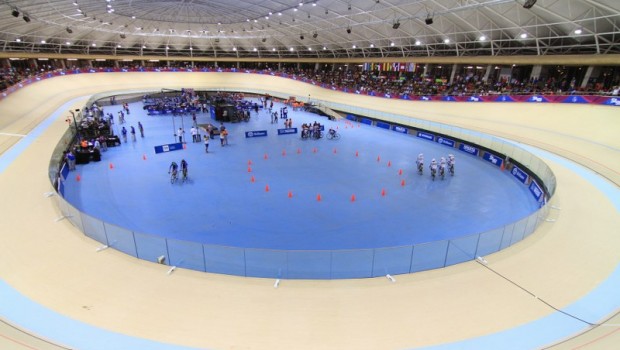 Published on August 5th, 2014 | by Daniel Boyle
0
Chile to Push for Pan American Games in 2023
While saying farewell to the athletes competing at the Youth Olympics in Nanjing, China, Chilean President Michelle Bachelet confirmed her support for a big for Santiago to host the 2023 Pan American Games.
Having missed out on hosting the 2019 event to Lima, questions were raised about whether Chile would go through the bid process once again. With key infrastructure in place after the South American Games, Santiago should be a good chance to host the 2023 Games.
Buildings such as the velodrome, polideportivo and aquatic centre will need to be running in full swing in order for Santiago to be prepared for a big, which President Bachelet has said she will give her complete support to.
Along with the Chilean leader, Sports Minister Natalia Riffo was on hand to give the athletes a farewell. The squad is a smaller contingent than that which went to the first Youth Olympics in Singapore, with no team on hand to defend the gold medal won in the women's football event.
Among Chile's medal hopes at the Youth Olympics will be Javiera Rosas, who picked up two medals at the South American Games in the modern pentathlon.
Hosting the South American Games will give Chile's organisers strong information to go on, but there are still key facets to improve, especially in the areas of ticketing and distribution of information to the public.
Chile's athletes will head to the Toronto Games in 2015 want to continue building on their performance from the Guadalajara games in 2011, which was Chile's best ever performance, though Team Chile will be looking to increase the count on gold medals.
Possible contenders may come from Panama City and Miami, though some speculate the USA is more focused on hosting an Olympic Games in 2024. 2010 South American Games host Medellin may also take a shot at hosting the event.
The winner of the bid should be known well before the Games arrive in Lima in 2019.