Sports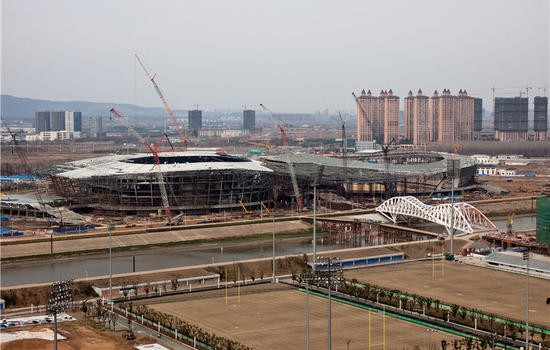 Published on July 8th, 2014 | by Daniel Boyle
1
Chile Prepares for Youth Olympics
Chile have named a team of 16 athletes for the second edition of the Youth Olympics, which will take place in Nanjing, China from August 16.
Following on from the inaugural event in Singapore, the world's best young athletes will compete together at the Youth Olympics in Nanjing, China.
Chile's team will be much smaller than 2010, with only 14 athletes competing over 8 sports. Chile had sent teams in basketball, hockey and women's football to Singapore making up a total of 50 athletes across 10 sports.
La Roja beat Equatorial Guinea on penalties to win gold in the girl's football event, adding a trophy to Chile's fairly bare cabinet. It was also revenge after a heavy defeat in the group stages, losing 4-1 to the Africans, but their win over Trinidad & Tobago booked a place in the semi-final where Chile beat Turkey 3-2. This booked a rematch with Equatorial Guinea, with scores 1-1 at full time, and the team captained by Monserrat Grau held their nerve to win 5-3 on penalties.
In the team are triathlete Catalina Salazar, and Javiera Rosas, who took silver in the modern pentathlon at the South American Games before combining with Esteban Bustos for gold in the team event.
One of Chile's biggest medal hopes is hurdler Diego Delmónaco, who has the Chilean record of 13.53 seconds in the 110 metre event, having topped decathlete Gonzalo Barroilhet's best time.
The full team, which will march under the Team Chile banner, is below:
Diego Delmónaco. (Athletics)
José Miguel Ballivian. (Athletics)
Antoine Porte (Equestrian)
Lenka Rojas (Weightlifting)
Javiera Rosas (Modern Pentathlon)
Melita Abraham (Rowing)
Antonia Abraham (Rowing)
Sebastián Romo (Rowing)
César Abaroa (Rowing)
Gerard Arriagada (Taekwondo)
Catalina Salazar (Triathlon)
Javier Martin (Triathlon)
Clemente Seguel (Sailing)
Kelly González (Sailing)
The Games will run from August 16-28 in Nanjing, with the Chilean team due to travel to China on August 10. The next version of the Youth Olympics will be held in Buenos Aires, with a great opportunity for Chile to send a larger team to the event.