Vlog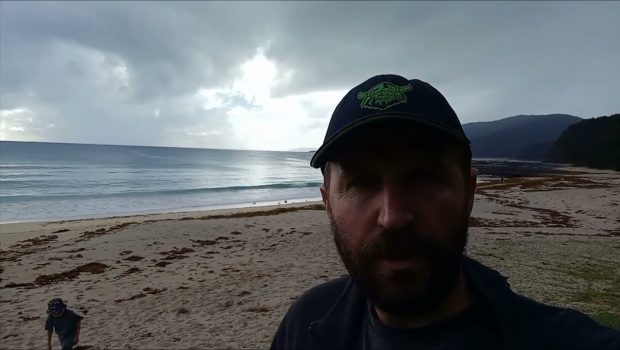 Published on April 5th, 2022 | by Daniel Boyle
1
Capital Eyes – Vlog 87 – Depot Beach
We returned to Depot Beach after not visiting for quite a while. We always enjoy the Murramarang area.
As a birthday gift, we booked a place at Depot Beach. We hadn't been done there in a long while, so it was the first time seeing some of the damage from the fires. I hadn't been down the Clyde, or even seen the new park at Braidwood.
The last time we made a visit to Depot Beach was when we had visitors from Chile. The last time in the area was also a few years ago, I believe when we celebrated my birthday.
We got down to our cabin in the evening. Depot Beach has no shops so we stocked up before arriving. A little walk around the township had someone come out and say "hey, do you want a beer?" We became fast friends.
I had a few things in mind for the trip including walking in the rainforest area, walking over the headland to North Durras, visiting Durras and maybe even heading up Durras Mountain. We got most of those things ticked off which was a good experience. Aside from this, we were able to get in the water, play in the sand, the kids enjoyed playing with rocks and shells and I had a solo trip up the hill.
It was interesting seeing the damage from the fires. There was more from the Pebbly Beach side of things and over on the headland, but in the town things seemed to have come through OK. There is some impressive footage shot from the water over here.
That one will be covered in the next vlog.
There was a little ripple out at the Depot Beach bombie. You can see some good photos of it in action a different time at this link. We also got a little visit to Durras skatepark, which unlike most other places, has a tree in the middle of it. At the beach at South Durras, I was also to play footbag right in amongst the kangaroos which made for some fun video shots.