Vlog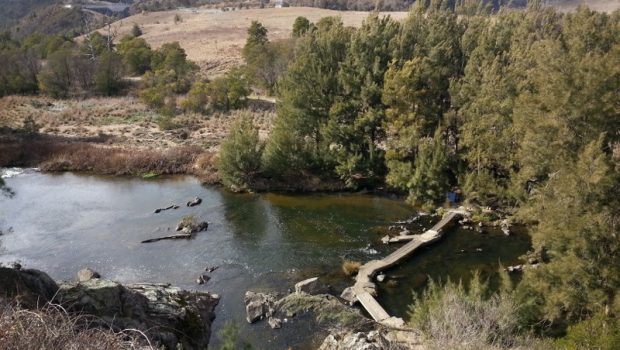 Published on October 3rd, 2017 | by Daniel Boyle
1
Capital Eyes – Vlog 28 – Shepherd's Lookout
This one is a bushwalking vlog, with a bit of footbag for good measure. It is from going down from Shepherd's Lookout over to Uriarra Crossing and back.
I have already written about this walk in my Canberra Walks segment, so there are plenty of photos there.
Proceedings didn't start so well, I was doing some footbag on the lookout platform and let the bag drop through a crack. Luckily I was able to retrieve it, but it was not easy at all, involved a bit of a climb and could have seen be drop down in to the river well below.
Once that was sorted I started the descent. It's close by where the Molonglo River meets the Murrumbidgee. The last visit there we didn't have a chance to cross, I remember seeing signs pointing me in the direction of the river, but then nothing. Turns out the bridge had sunk not so long before that in a flood, but was replaced with a more sturdy structure.
Once I got to Uriarra Crossing I managed to take a wrong turn and could have ended up a long way from where I needed to be, but managed to figure it out soon enough and get back on track. It was a welcome sign to see the footbridge again after completing the circuit.