Vlog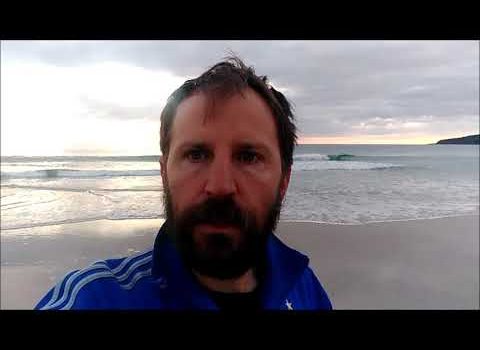 Published on December 6th, 2020 | by Daniel Boyle
0
Capital Eyes – Vlog 73 – Pambula
A trip to Pambula, staying at the Pambula Beach Caravan Park.
During a previous visit. some friends were staying at the caravan park at Pambula Beach and we went for a visit. It has a pool with waterslides, a big park, trampolines, jumping cushion, the works. Not to mention it is right on the beach.
With the Victorian border closed, most of their business was not available, so we made use of a great discount to stay there.
There is plenty to do both within the park and around the area. The kids were up really early so we did a nice walk around the rocks towards Pambula Rivermouth with the sun coming up as we walked. We also took a trip down to Eden for some fish and chips.
The water under the slide was quite cold but they have an indoor heated pool as well, which balanced things out. It was quite amazing seeing all the empty campsites and areas that are probably normally packed, but great having the place almost to ourselves.
I don't think it's going to be so empty anymore with restrictions starting to wind back a little, but we were lucky to take that opportunity.
They still have a few deals available on their website, particularly about staying extra nights. Definitely worth checking out Pambula at some point.