Vlog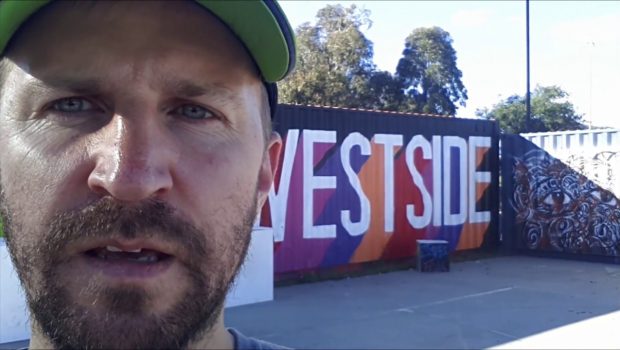 Published on May 7th, 2017 | by Daniel Boyle
0
Capital Eyes – Vlog 16 – Free Ice Cream
Last week while teaching Nico how to ride his new bike with pedals, we came across a man who had a great offer – would you like a box of free ice cream?
The answer was yes, by the way.
The vlog starts out with some footage from two footbag sessions at the local courts. Some of the top players are regularly playing on tennis courts, so it can be an occasionally pleasant feeling to hit a big trick on the court and have that star feeling. I have mentioned those courts before in my vlog, they are probably one of my favourite places to play in the local area.
The rest of the vlog focuses on a recent afternoon, where I first took Nico to the "Freewheeling" exhibition at the National Museum of Australia. Like most exhibitions that happen in that space of the gallery, such as the Play School exhibition a while back, your first thought is "where's the rest?" However there were some very interesting parts of the exhibition, including a fellow with exactly the same helmet as Nico, which is actually my helmet from around that age. Vintage.
To keep in theme, outside the museum I had Nico riding his bike around. This was quite a good little area for him to ride, although there are some sections that might be a little to close to the lake and there are some hills that might be a bit beyond him, but it was a pleasant afternoon. I went alongside on a skateboard that worked well to match speeds.
Before going home we went over to Westside, a container village which has seen the containers shut up shop, with some new plans from the government for the former Futsal Slab. While some of the people were packing up, a bloke asked us if we would like some ice cream. So now we have a practically never ending tub of ice cream in the freezer at home.