Walks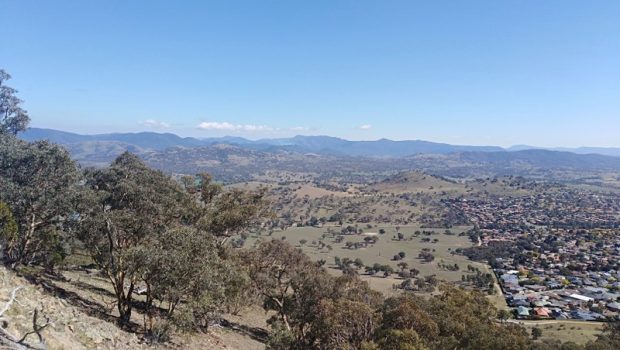 Published on April 18th, 2019 | by Daniel Boyle
0
Canberra Walks – Battling Big Monks
Going up Big Monks a more difficult way.
I've been up Big Monks in the Rob Roy Nature Reserve previously. It's been one of the most popular posts on the site. I've been saying for a long time now it was time to give it another look.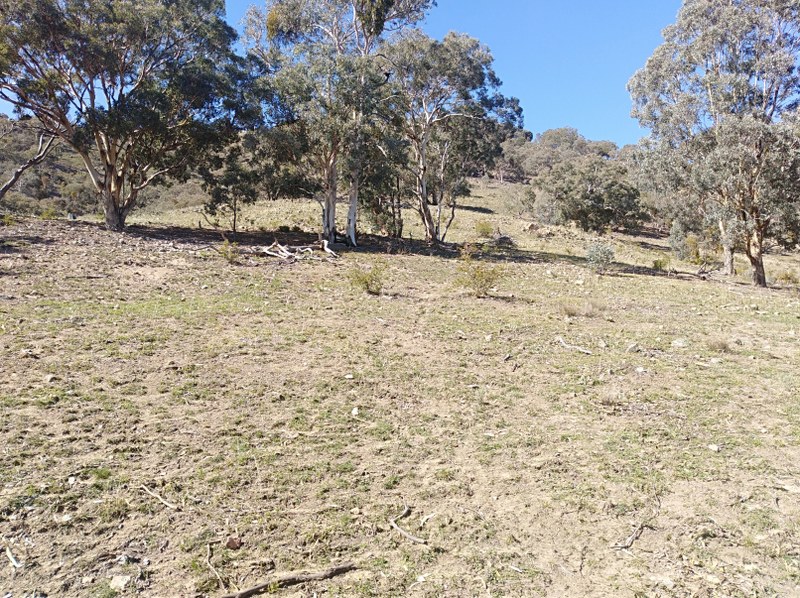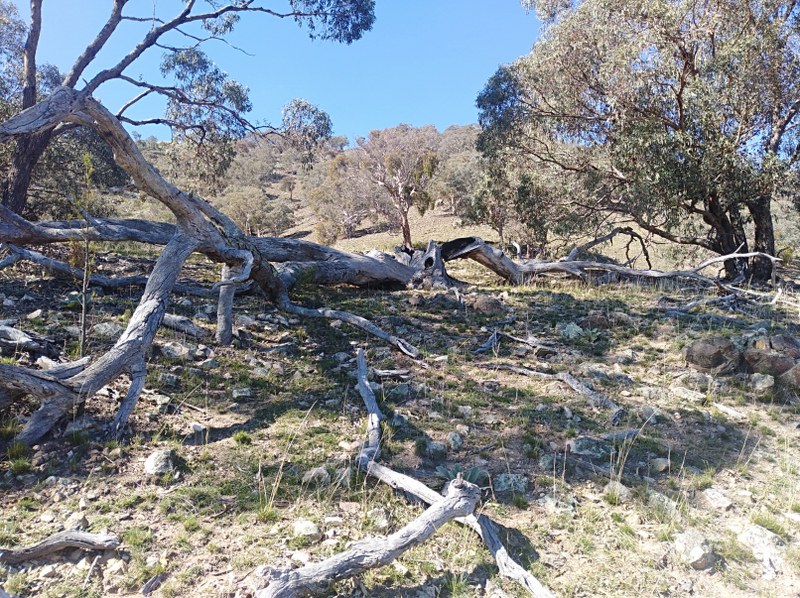 I've seen other posts saying that it was a hard walk battling thistles, and I was always confused as I had gone up a fire trail the previous visit and it seemed easy enough.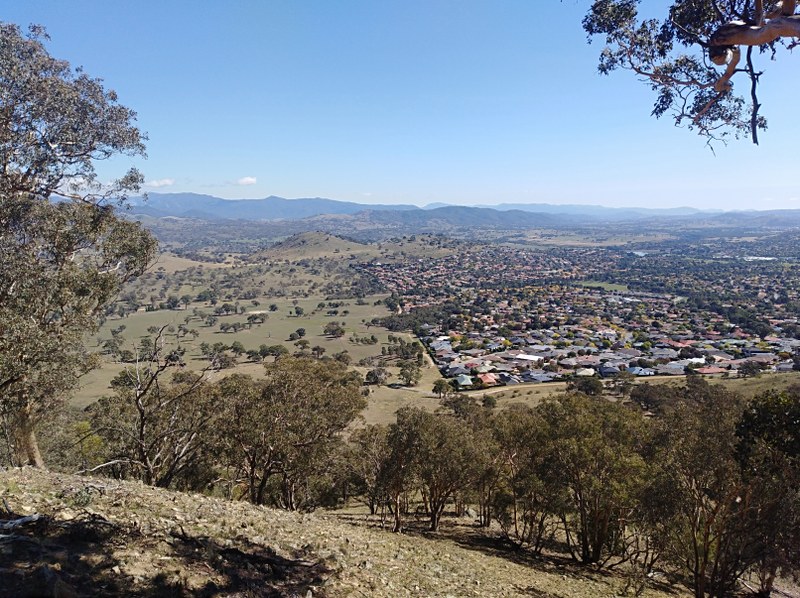 There's probably been some mowing done since those times, but this time I entered through a different gate, which comes off Crespin Place in Banks. This comes to a gate with some signage and the tracks may not be anything more than animal tracks.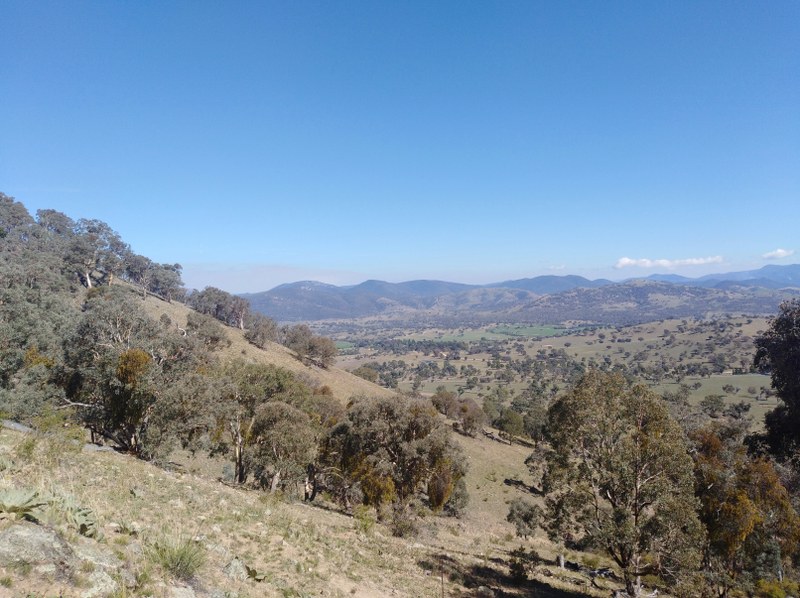 I could see the trig on Big Monks straight above, so I started clambering my way up, passing a few bouncing kangaroos on the way. It wasn't long until the aforementioned thistles had made their way into my socks, however I didn't have too much trouble with them despite wearing shorts.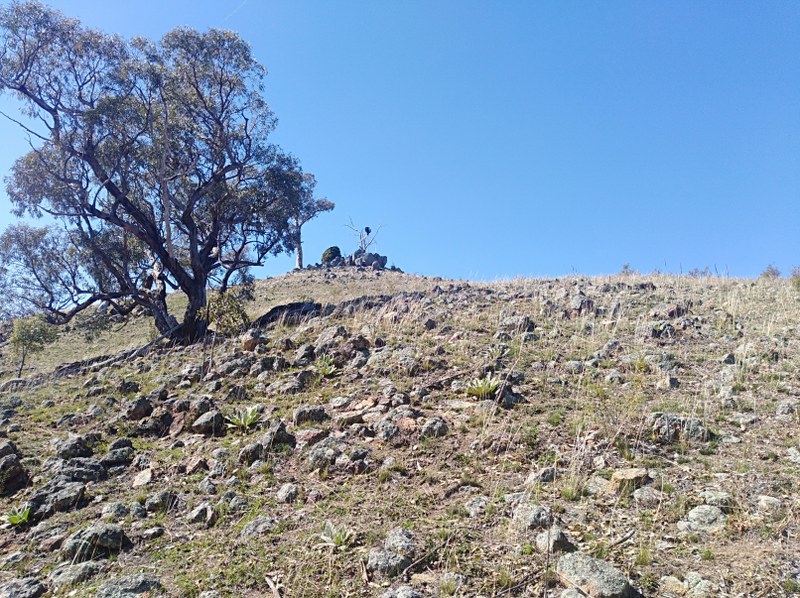 I would probably just take the regular track next time though, it was reasonably hard going getting up to the top, but I was glad not to slip. As I remembered from the previous visit, there are excellent views over the Tuggeranong Valley and beyond from the top.
I was happy to get a little footbag in at the top, despite there not being much room to play. From Big Monks you can continue to Mt Rob Roy, which this time I was actually able to reach the top.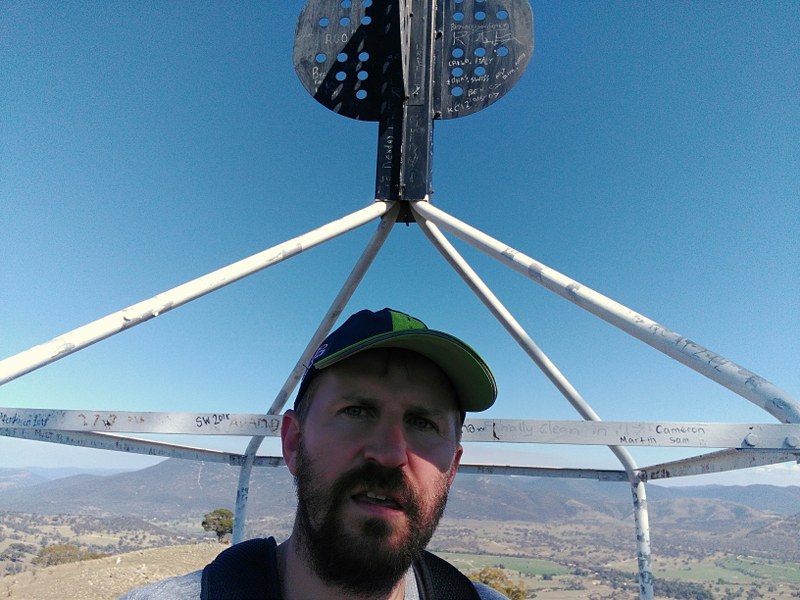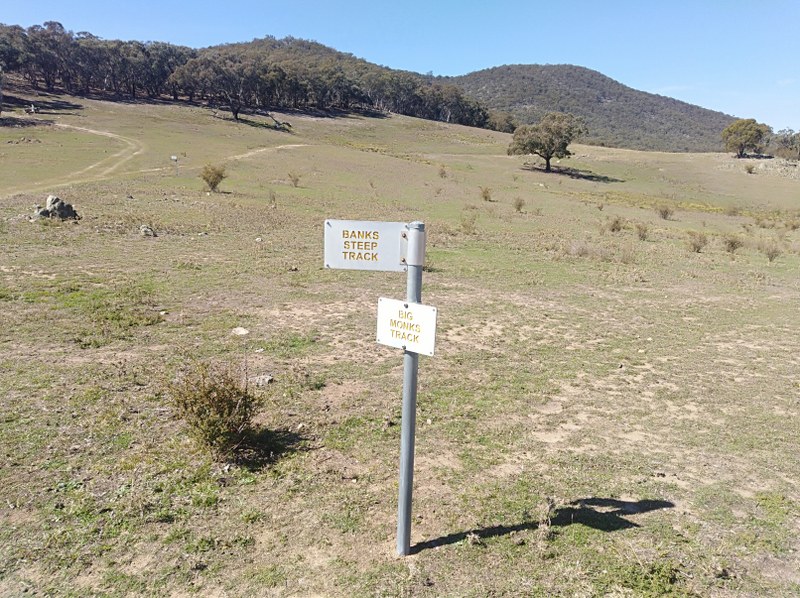 I had also considered to just return from the top of Big Monks and I think that wouldn't be a bad idea for future visits as that would be a much shorter journey.