Bodyboarding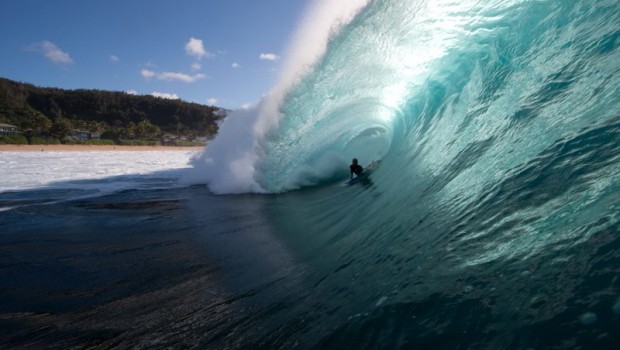 Published on February 14th, 2014 | by Daniel Boyle
1
Bodyboarders Take Control of World Tour
The 2014 World Bodyboarding Tour will take on a new shape, with riders taking up the slack after financial problems saw a disastrous 2013.
Led by the legendary Mike Stewart, the new Association of Professional Bodyboarders have stepped up to run the 2014 World Tour, with the IBA organisation taking a break from running the tour. While successful events happened early in the tour in Hawaii, Australia and Chile, things went downhill in 2013, with events being cancelled and Ben Player eventually declared winner on countback.
Alex Leon, one of the leading names behind the new organisation said that they will look to crowdsource live broadcasting for the new season, with the Pipeline event less just weeks ago. In an interview with Riptide, he said, "Definitely later in the year we'll be trying to do post-production and highlight reels and stuff like that, but we're looking at launching a crowd-sourcing campaign for the Pipe event for a webcast to kickstart the tour off because we don't have the capital. It's our first event and with just four weeks notice it's quite tough to go out and try to bring in a $100,000 sponsorship so we're looking at maybe relying on the public audience to crowd-fund it, reach in their pockets and help donate to having a live webcast."
Chile looks set to remain on the map under the new system, with both Arica and Antofagasta planned by the APB for possible May events.
The first rounds of qualifying for Pipeline begin today, February 14, with the main event happening between February 18 and 28. The ranking points of each venue will not only be determined by the cash prize on offer, but also wave conditions, event history and the facilities, such as media coverage and live video streaming, on offer.
A key problem in recent years was the split, like in surfing, of a World Tour for the top riders, and a qualifying tour, which suffered from low quality waves. The new concept will go back to previous scoring systems, where bodyboarders can pick and choose which events they will compete in, lessening the financial strains on competitors.