A2ZACT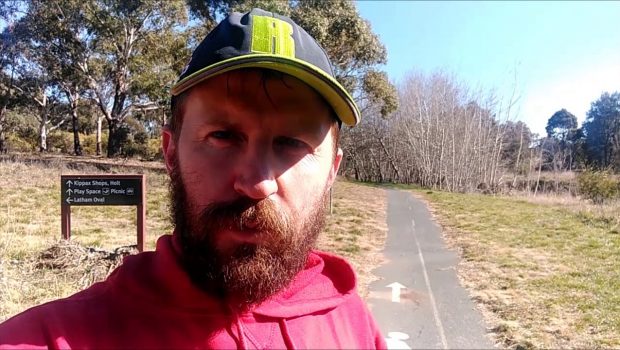 Published on October 14th, 2021 | by Daniel Boyle
0
A2ZACT With Brent Ford – Flynn
Flynn is another suburb in the Belconnen area, named after John Flynn and his work with what was to become the Flying Doctor Service.
Flynn was number 39 in Brent Ford's running series. His efforts took him close by to the George Simpson Park and oval.
Flynn is named after John Flynn, a Presbyterian minister, responsible for the creation of the Australian Inland Mission Aerial Medical service. He was the forerunner of the Flying Doctor Service in Australia. Streets are named after workers in the flying doctor service. #A2ZACT pic.twitter.com/nYUL4QNp1B

— Brent Ford (@BrentFord26) March 4, 2021
Flynn is a neighbouring suburb for me, so I regularly pass through there, including on trips to Mt Rogers and beyond. Mt Rogers crosses many suburbs – you can either head for the top or make a full circumnavigation. One thing that you do notice along the edge of the suburb is the work happening on the Belconnen Trunk Sewer Augmentation (whatever that means…).
A previous work that was not so popular was the demolition of the Flynn Primary School, designed by architect Enrico Taglietti. This was averted, an the area is now used as a Community Hub, with hall included. As a matter of fact, that was where I last voted in an election. You can find out more about the site here.
One of the local radio stations did their own version of a celebratory song for the suburb. The Feel the Power blog called in "one of the prettiest Belconnen suburbs". However it mentioned the limited services, including no shops and no school. The Walk Canberra site can give a loop for walking around the suburb.
You can find a portrait of John Flynn at the National Portrait Gallery. He has a memorial in the Community Hub, which was unveiled in 1980 to celebrate 100 years since his birth. George Simpson Park is named after another one of his colleagues in the Australian Inland Mission. The park there contains the "Flynn Fort", as well as a mini skate feature. This is listed by the ACT Government in their official skateparks list. It is only a few bumps of concrete.
Flynn started what became known as the Flying Doctors Service. He is often referred to as "Flynn of the Inland". He was born in Moliagul, Victoria and is recognised with a statue there. His work began as a Presbyterian minister, looking to spread the "Good News" to remote areas in the Australian outback. This biography gives some interesting information. The Flying Doctor Service also led to the creation of the School of the Air. He is buried near Alice Springs. In the town, the local church bears his name.
You can see Flynn in hologram form at the Royal Flying Doctors museum. You may also be familiar with his face from the Australian $20 note.