A2ZACT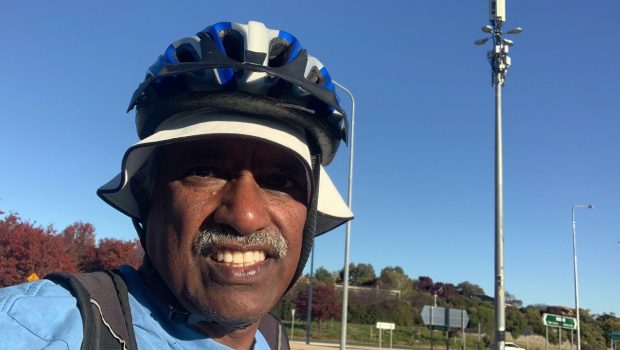 Published on October 13th, 2021 | by Daniel Boyle
0
A2ZACT With Brent Ford – Florey
Florey takes its named from the Nobel Prize winner Howard Florey, famous for his work with penicillin. It is located in the Belconnen area.
Florey is named after Howard Florey, who shared the Nobel Prize in Physiology or Medicine in 1945 for his role in the extraction of penicillin. Streets are named after Australian scientists. It has three schools and best hidden secret is Mills and Grills takeaway. #A2ZACT pic.twitter.com/HfFg6mOjZp

— Brent Ford (@BrentFord26) March 2, 2021
Brent's run took a bit of a windy path through the suburb. Like with many nearby suburbs, he could have run another 5k in others parts of the area. The shape of the suburb is much more geometrical than some. The major roads of Ginninderra Drive, Kingsford Smith Drive, Southern Cross Drive and Coulter Drive almost create a rectangle fencing the suburb in. Mills and Grills got a mention in Brent's write up. It is part of a fairly vibrant shopping centre, which includes a few other takeaway options, supermarket and a bike shop.
Florey is also home to a Hindu temple. The temple opened in 1993. In those days, it was estimated there were about 1500 Hindu followers. More recent numbers have boosted up to closer to 15,000. New plans for a temple in Gungahlin are underway. This bike ride shows the way between the two sites.
On a different theme, this video was put out some years ago talking about better equipment for the playground at the shops, but I believe it is still the same.
The oval is another area of concern, having been left for many years. It seems there are now plans afoot to bring it back for school and community use.
According to this article from 1993, Florey was originally designed as a prestige suburb. The visit was something of a restart for the Feel The Power blog, at number 92 in the list. The Walk Canberra site will give you a bit of a tour around the area. You can also join some walks in areas like Melba and Evatt, or continue to Lake Ginninderra.
The suburb takes its name from Howard Florey. He won the Nobel Prize in 1945 for his efforts with penicillin. You can listen to a 1967 interview with him on the National Library of Australia website. That year he was named a baron – Baron Florey of Adelaide and Marston. At one stage his face decorated the $50 note. He was also heavily involved in the creation of the John Curtin School of Medical Research at the Australian National University.
He has a stone in his honour at Westminster Abbey to go along with the various titles and awards in his name. He is also celebrated in his native South Australia. This article mentions that there are minimal reminders of him at the ANU. He is buried in Old Marston in the UK.