Sports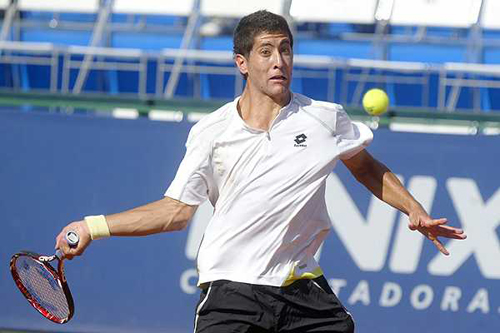 Published on June 16th, 2014 | by John Lyons
1
Wimbledon woe for new number two Hans
After losing his Chilean number one spot, Hans Podlipnik was looking for a Wimbledon boost – but he didn´t get it.
Gonzalo Lama´s rise in the rankings to 207 means that Podlipnik is now Chile´s second best player at 211.
A decent run at Wimbledon would have been just the tonic. However, Japan´s Tatsuma Ito had other ideas and won a hard-fought three-set battle in the first qualifying round.
Podlipnik won the first set 7-6 (2), but Ito, ranked higher at 127, hit back to win the next two, 6-4, 6-3.
It means Chile will not have a singles presence in the third Grand Slam of the year. In fact, the now retired Fernando González was the last Chilean in main draw action, reaching the third round in 2011.