Sports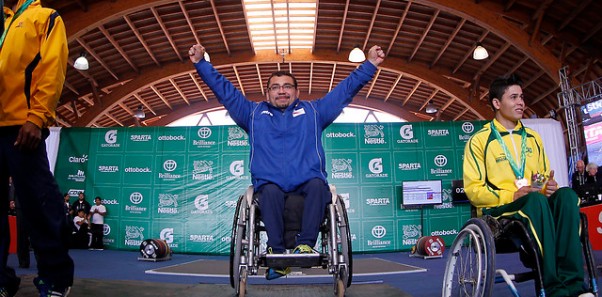 Published on April 8th, 2014 | by John Lyons
0
Strongman Garrido is in the top five in the world
It's safe to say it hasn't been a bad couple of weeks for Juan Carlos Garrido.
The weightlifter won gold in the Parasuramericanos in Santiago at the end of March in the 59 kilos category.
With the medal safely tucked away, Garrido headed to the World Paralympics Championships in Dubai.
The competition proved extremely tough, but the 34-year-old finished in a highly creditable fifth position with a best lift of 172kg.
He attempted 178 and 180kg, which would have given him a Panamerican record, but couldn't manage them.
However, his fifth place had a silver lining. By finishing in the top eight, the Chilean booked his place in the Paralympic Games of Rio 2016.
Great Britain's Ali Jawad took the gold medal with a new world record lift of 190kgs.