Tennis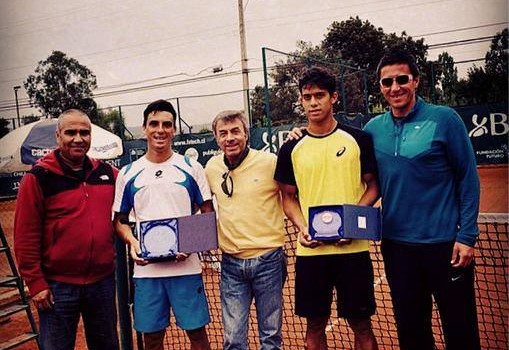 Published on October 19th, 2014 | by Daniel Boyle
0
Saavedra Doubles Up at Chile's F6
Cristobál Saavedra stamped his mark on Chile's F6 tournament, winning both the singles and doubles tournaments in Villa Alemana.
Having knocked out his doubles partner Ricardo Urzúa early in the tournament, Saavedra continued through the tournament, only losing one set on his way to a final matchup against top seed José Pereira. The Brazilian, ranked 363, was probably expected to ease past Saavedra (428), but the Chilean had other ideas.
Pereira pushed aside Jorge Aguilar to reach the final, while Saavedra battled past Argentina's Alan Kohen in a three set affair. With the first set going to a tiebreaker, things could have gone either way, though the local pushed through for a tight victory before going on to win 7-6 (7), 6-3.
Currently the sixth-best ranked player in Chile, Saavedra added to a surprisingly extensive trophy collection with an eighth singles title. All but one have come in Chile. It is in the doubles where he has a more impressive record, having won at least one title each year for the last seven years.
It is Saavedra's fifth doubles title of the year and twentieth in total. The doubles victories have a more international flavour, starting with a title in Peru in 2008. This year has seen wins in Poland, Hungary and Germany, all alongside Urzúa.
Chilean tennis had another reason to celebrate, with Fernanda Brito gaining another title in Peru. While the Chilean could not overcome hometown hero Bianca Botto, Brito teamed up with Brazil's Eduarda Piai to win the doubles. They beat Colombian twin María Paulina and Paula Andrea Pérez to win the tournament at Copa Regatas San Antonio.