Rugby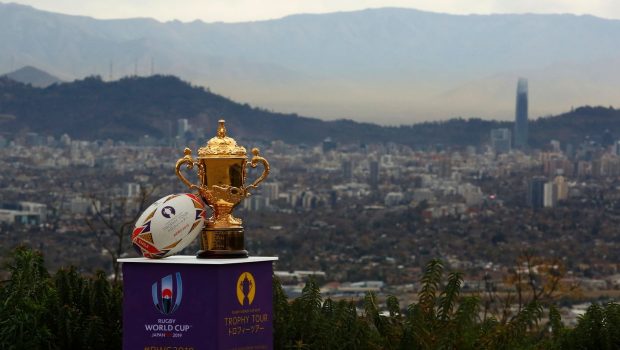 Published on June 14th, 2019 | by Daniel Boyle
0
Rugby World Cup Trophy Visits Chile
The Rugby World Cup Trophy has visited Chile before action kicks off in Japan.
For the first time the Rugby World Cup trophy has been taken to Chile. In recognition of the growth of the game in Chile, the Webb Ellis Cup made stops in Santiago, Valparaíso and Viña del Mar.
Chile has improved in recent years, particular at the Rugby Sevens level. The Viña Seven, along with the Punta del Este event in Uruguay are the major events to open the year on the South American circuit.
A festival atmosphere greeted the cup, with the Get Into Rugby event part of the celebrations, as well as recognition for the Hall of Fame Campbell brothers.
The Cup was paraded at key Rugby stronghold including the Mackay School and Prince of Wales Club, as well as a stop at La Moneda, the presidential palace.