Rugby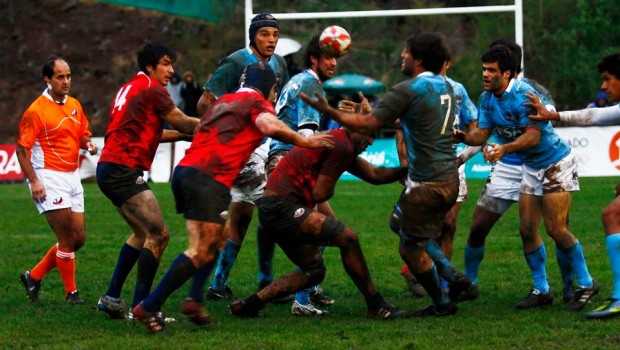 Published on May 30th, 2012 | by Daniel Boyle
1
Chile Hosts South American Rugby Championship
SANTIAGO – Over the past weekend Chile played host to the South American Rugby Championship, featuring teams from Argentina, Brazil, Uruguay and Chile. Chile's final match of the tournament was played in the harsh conditions that were experienced throughout Chile, with Los Condores facing of against the Argentina side. For many years there has been a large gap between the Argentine squad and the rest of South America and that was on display for those who braved the conditions at the CARR field in Parque Mahuida, La Reina.
This version was the 34th edition of the South American Championships, with the Division A group containing the best teams of South America. Argentina has won all but one of the tournaments. Their absence from the competition in 1981 allowed Uruguay victory. Argentina will now be face a new challenge, joining a four team competition with Australia, New Zealand and South Africa.
The final game for Los Condores finished with a 59-6 thrashing. Chile only managed to trouble the scorers twice, both through penalty goals from Javier Valderrama in the first half. Aside from those two infractions, the Argentine squad ran riot despite the muddy and wet conditions, scoring at will. The teams went into the break with Argentina already well ahead. The score at half time was 33-6.
Things didn't get any easier for the home side, when captain Rodrigo Tobar was expelled for a second yellow card. The match finished with a final score of 59-6 for Argentina. Earlier in the tournament Chile fell 27-26 to Uruguay, who finished the tournament in second place. Chile managed to defeat Brazil 19-6 in the first match of the tournament. Argentina demonstrated a lesson in the sport to the Brazilian side, smashing them 111-0. While the young Brazil side were ahead of Uruguay at half time in the final game, they were unable to keep up their momentum.
Two of Chile's legends of the sport were inducted into the International Rugby Board's Hall of Fame at a ceremony during the tournament. Some of the early pioneers of the sport in South America, Ian and Donald Campbell were recognized for their contributions to Rugby in Chile and South America.