Basketball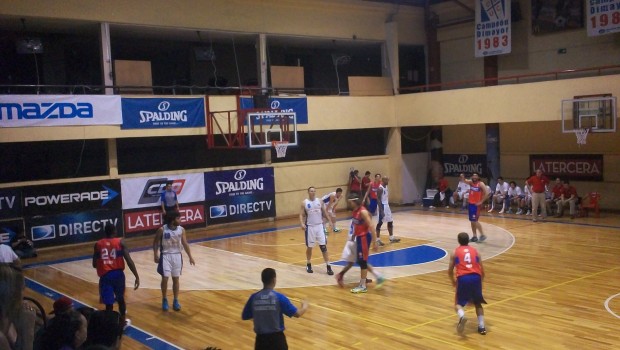 Published on October 27th, 2014 | by John Lyons
0
Race heats up in Liga Nacional basketball
Five teams share the leadership at the top of the Liga Nacional basketball after a weekend when home victories were the order of the day.
Of the 12 matches played, only Castro were able to earn an away victory. They triumphed at until-then winless Puente Alto on Saturday night (95-90).
However, they were then pipped 77-75 in a heavyweight clash at Colo Colo on Sunday.
Castro and Osorno led the way with 5-1 records before the weekend, but Castro now share the leadership with four other teams that have 6-2 records.
It proved a highly successful couple of days for Colo Colo, who beat Ancud (90-76) and Castro, Universidad de Concepción, who beat Valdivia (95-86) and Osorno (77-71), Colegio Los Leones, who beat Puerto Montt (99-88) and Las Animas (83-82), and Español de Talca, who beat Osorno (86-77) and Valdivia (95-59).
With their double away defeat, Osorno have slumped from top spot to sixth place in the space of a weekend. That goes to show just how hard-fought the Liga Nacional is this year.
There was also movement at the bottom of the table. Previously winless Universidad de Católica and Puente Alto both broke their duck.
Católica did it in style with two successes over the weekend. They got off the mark with a battling 73-65 victory against Las Animas (4-4) and then defeated Puerto Montt 96-87 the following night.
Star man John Dickson weighed in with 22 points and 11 rebounds against Las Animas and 34 points and 12 rebounds against Puerto Montt.
After losing at home to Castro, Puente Alto bounced back by defeating Ancud (3-5) 90-78 24 hours later.
It means Puente Alto and Puerto Montt are joint bottom with 1-7 records, while Católica have moved up to joint ninth, along with Valdivia, on 2-6.