Crowdfunding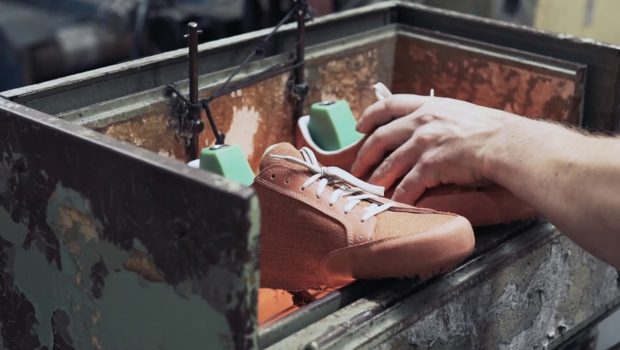 Published on November 30th, 2020 | by Daniel Boyle
3
Quantum Footbag Shoes Launch Fundraising Campaign
Footbag shoes have been harder to come by in recent years, Quantum footbag shoes are making a return. They have launched a fundraising campaign to push ahead with the process.
The Quantum footbag shoe project is led by Jan "Dexter" Struz in association with Planetfootbag and the Czech Footbag Association. You can find out more about the shoes and the fundraising process on their website.
For those wishing to make a donation, US player Peter Bowler is currently matching some donations – a great opportunity to bump up your contribution.
With this funding model, there is a choice to either pre-purchase a pair (or more) of shoes, or simply make a donation. If the goal is not reached, the money will be returned and the process will take far longer.
There have been three previous editions of the Quantum shoes, however The Q3 was plagued by issues with the factory. The new model has looked to manufacturing in the Czech Republic so there can be direct contact between Planetfootbag and the manufacturers.
Being based in the Czech Republic has also meant having some of the best players in the world to test out the shoe, with Honza Weber and Jindra Smola among those giving the new equipment a run through.
View this post on Instagram
I have personally ordered a pair so far and will hopefully be able to contribute a little more in the future. Here is a video of the last time I ordered in some Quantum footbag shoes.
A couple of positives from the Quantum footbag shoes is that the money continues to support footbag tournaments and events. Planetfootbag has been an ongoing supporter of the footbag community, especially in Europe, for many years. The other factor is that the shoes are ready to play out of the box, and do not require modification like some other shoes.
The project has reached 67% of the fundraising goal so far, with the aim of a total of €35,000.00.