Footbag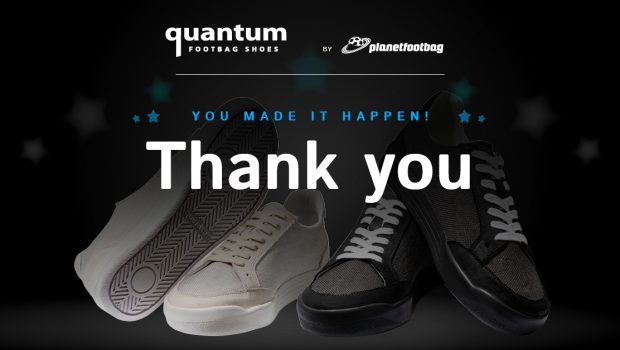 Published on December 22nd, 2020 | by Daniel Boyle
2
Quantum Footbag Shoes Reach Fundraising Target
In great news for the footbag community, the Quantum Footbag Shoe project has reached its fundraising target.
As mentioned, the Quantum shoes project, run by Dexter Struz with the Czech Footbag Association and Planetfootbag, were fundraising in order to begin production of orders of the fourth version of the Quantum shoes, a shoe specifically designed for freestyle footbag.
The shoes arrived on the footbag scene over a decade ago, with Planetfootbag producing three prior editions. The fourth edition will be made in the Czech Republic, giving more chance to have a direct hand in overseeing the project. Unfortunately the third version of the shoes had a variety of problems in the manufacturing process.
Many of the contributors preordered one or more pairs of shoes as part of the order. All those who made the orders will be contacted to confirm sizing once the orders are ready to ship.
View this post on Instagram
There are still 11 days remaining in the campaign time, so you can still make a contribution.