Footbag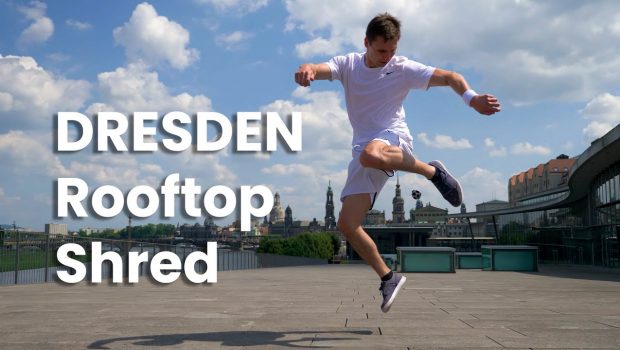 Published on December 1st, 2021 | by Daniel Boyle
1
2021 Footbag Joulukalenteri – Day 1 – Dresden Rooftop Shred
Dresden Rooftop Shred. The 2021 Footbag Joulukalenteri opens with a great video from Ivan Iakimenko of Christopher Schillem in Dresden, Germany.
Christopher "Chinsen" Schillem has been one of the top German players for a number of years, and has really stepped up his game in recent years. The video was shot before the online Worlds competition timeframe, where he excelled, particularly in the Shred Off event.
View this post on Instagram
The yellow background may be familiar, it was seen in the Shred Off final. His efforts had him included in the Big Add Posse (BAP) group of elite footbag players, earning the nickname "The Machine".
Ivan Iakimenko has been doing some great videos over the recent years. He has spent the last few years in Germany studying at university and has recently returned to the USA. The video was filmed in Dresden on the rooftop of the Yenidze building.
Each day has a link of the day. Jim Penske is setting the challenges and they are not easy.
Intermediate: Smudge>Rake
Advanced: Pixie Muted Swirl>Swirling Muted Legover
Include kicking #footbag in the pool. https://t.co/fRqc3MSxwI pic.twitter.com/mggecUdxBt

— Daniel Boyle (@capitaleyes) December 1, 2021
You can see all the action from the 2021 Footbag Joulukalenteri in this post.