Tennis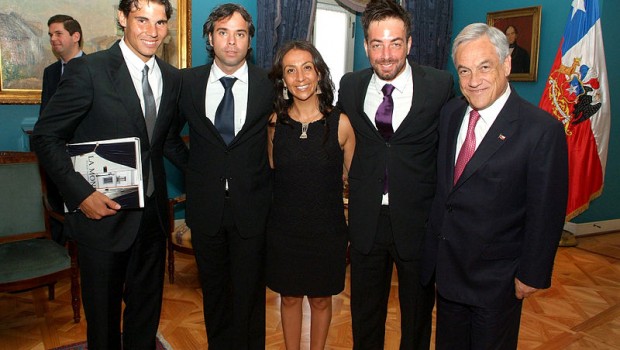 Published on January 25th, 2014 | by Daniel Boyle
0
Massú Revolution Will Not Be Televised
Chile will make their debut under new Davis Cup captain Nicolás Massú, but there will be no chance to see El Vampiro on television. According to La Tercera, a breakdown between TVN and the ITF due to the high costs of transmission of the Barbados clash have meant there will be no broadcast of the series.
Chile have dropped down the Davis Cup rankings, and begin their fight in the Americas Zone Group II in the first ever clash with Barbados. The winner of the tie will go on to face the winner of El Salvador and Paraguay, while Bolivia, Peru, Guatemala and Mexico round out the group. Chile will need to win the group to return to Group I.
Massú's final match as a player was in the 2011 clash with Italy, looking to book a place in the World Group. An unfortunate end saw the dual gold medalist retire hurt in the final match, adding to a disastrous campaign which also saw Fernando González limp off the court early.
The new captain finished his career with a positive record, winning 32 matches and losing 24.
Massú has been appointed captain, with Marcelo Ríos playing a helping hand. With Chile's highest ranked player Paul Capdeville on the sidelines, Gonzalo Lama, who recently became Chile's second-highest ranked player, will lead the way. The points Lama earned in Colombia will see him jump Hans Podlipnik in the rankings. In a youthful squad, Jorge Aguilar (361) will be Chile's most experienced player, with a 5-6 record. Christian Garín rounds out the team, while Guillermo Nuñez will accompany the squad.
The tie will take place at Bridgetown's National Tennis Centre between January 31 and February 2. Both Garín and Lama will need to return to Chile quickly to take part in the ATP in Viña del Mar.