Athletics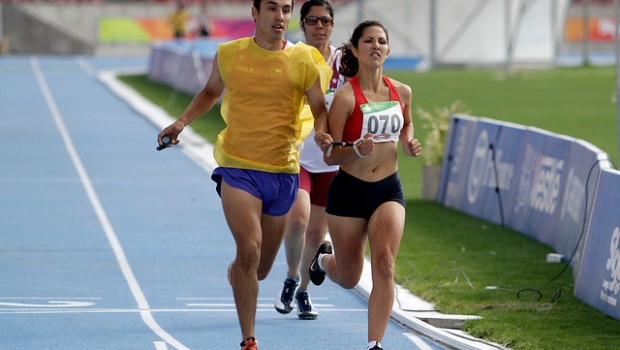 Published on March 31st, 2014 | by John Lyons
1
Magnificent Margarita scoops Chile´s tenth gold
Margarita Faúndez made it ten gold medals for Chile in the first Juegos Parasuramericanos by triumphing in the 800 metres T11/12 category.
Santiago – Chile had already claimed two gold medals in the athletics thanks to Cristián Valenzuela (1,500m and 5,000m) and it was up to Faúndez to try to make it three. She duly obliged and couldn´t hide her delight afterwards.
The visually-impaired runner said: "I´m very happy because I´ve fulfilled a dream. This is the prize for a lot of effort and sacrifice. I began training six years ago and many people have helped me in that time.
"Now I will focus on the Parapanamericanos of Toronto 2015 and the Paralímpicos of Río de Janeiro 2016."
Chile´s medal haul helped the country finish fifth in the table, the same position as in the Juegos Suramericanos. The top five were: Argentina (49, 37, 26), Brazil (47, 35, 22), Venezuela (34, 24, 21), Colombia (33, 43, 37) and Chile (10, 16, 17).
Aside from the three golds in athletics, the others came from team captain Juan Carlos Garrido (59 kilos) and Frank Feliú (97 kilos) in the weightlifting, Macarena Quero (100m freestyle) and Francisca Castro (100m backstroke) in the swimming, Francisca Mardones and Macarena Cabrillana, and Pablo Araya and Carlos Muñoz (both doubles ) in the tennis and Juan Carlos Sepúlveda in the table tennis.