Tennis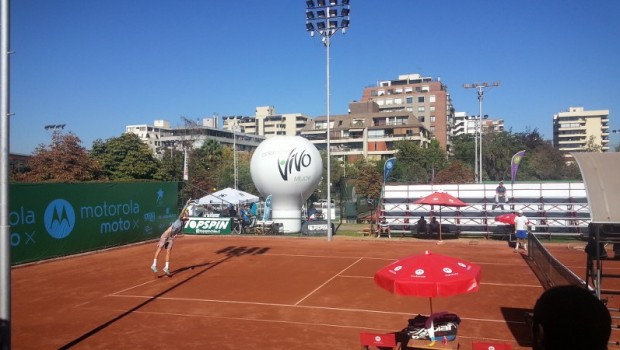 Published on June 16th, 2014 | by Daniel Boyle
0
Lama Leads Chilean Tennis Ascent
Gonzalo Lama has taken the top place in Chilean tennis, ending the short reign of Hans Podlipnik. Lama wasn't the only player making a strong rise.
Having reached the semi finals in Italy after victories over Pere Riba and Potitio Starace, Gonzalo Lama fell to Argentina's Facundo Bagnis. Despite the loss, the Chilean 21-year-old shot up the rankings, reaching number 207 on the ATP charts. This was a leap of 42 places on the world rankings.
Junto al N º1 de @Glamafeliu al 207º (+42), el ascenso de @CrisGarin al 374º (+46), se suma destacado el ascenso de @nicojarry2: 480º (+34)

— Tenis Chileno (@tenischileno) June 15, 2014
He was not the only young Chilean on the rise. Nicolás Jarry and Christian Garín, who both reached top 10 in the ITF junior rankings, received strong boosts to their rankings. Garín jumped 46 places to 374, while Jarry found his highest ranking in his short career, rising 34 places to 480.
Both youngsters have racked up the frequent flyer points in search of the various Futures tournaments around the world, with each player taking their debut title at the professional level.
Jarry has a tough ask after qualifying for the main draw in Mohammedia, facing Spain's Roberto Caballes (182) in the opening fixture. Garín will play the F2 tournament in The Netherlands, with Jorge Aguilar also featuring. Ricardo Urzúa and Cristóbal Saavedra will continue their European sojourn at the F3 tournament in Hungary.
Despite losing his top Chilean ranking, Podlipnik will be the only Chilean in singles action on the revered English grass courts, playing in the Wimbledon qualifiers.
Daniela Seguel will revive her successful partnership with Tatiana Búa, with the South American pair playing in the qualifiers for Wimbledon. La Pantera is now ranked at 112 in doubles, with Búa close behind at 124. At 266 in the singles, Seguel is well ahead of her compatriots. Andrea Koch is the next best at 406, with Cecilia Costa (467) and Fernanda Brito (491) within the top 500 on the WTA list.