Swimming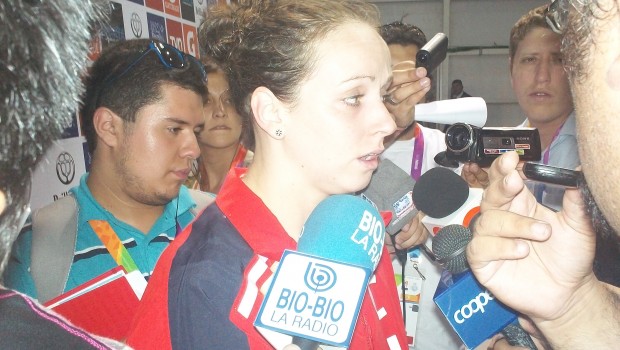 Published on March 11th, 2014 | by Daniel Boyle
1
Kristel Goes Gold in 1500
Kristel Köbrich had suffered agonising defeats in the 400 and 800 metre swims against Andreina Pinto, but the 1500 metre swim was all Chile.
On the same evening that gymnast Tomás González won his first gold medal, the Chilean swimmer was powered by a big crowd to her first gold medal of the tournament. After finishing second in both the 400 and 800 events, Köbrich showed her game face, swimming the best time of the year for the long distance event.
The Chilean finished with a time of 16:15:89, more than 20 seconds ahead of second place Samantha Arevalo (Ecuador). Argentinian Cecilia Biagioli finished in third place.
Köbrich, one of the faces of the event, blasted away the time of 16:22.79 by Mireia Belmonte at the Mediterranean Open. The 2004 Chilean flagbearer will hope to stand on top of the podium once again after the open water swimming event.
Her coach had pulled her out of the 200 metre event after he was disappointed by her results in the 400 and 800 in order to focus on the key 1500 event. The 1500 is not an Olympic event for women, though the Chilean broke the South American record at the 2013 World Championships.