Sports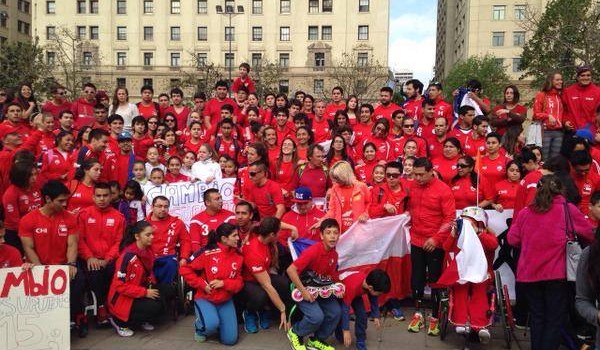 Published on October 31st, 2014 | by Daniel Boyle
0
Historic Sports Budget for Chilean Athletes
After furore surrounded the first edition of the 2015 Sports Budget, Chilean Minister for Sport Natalia Riffo announced a significant increase towards Chile's elite athletes.
The diversion of significant part of the budget set aside for elite athletes to funding tickets for the under 17 World Cup caused uproar across social networks, with the athletes coming together to deliver a card to La Moneda expressing their dissatisfaction.
After lengthy meetings with Minister Riffo as well as various deputies, the athletes, as well as the Olympic Committee finished satisfied with the result. An increase in the sports budget will see more than 6 billion pesos (approx US$12 million) available to the athletes in 2015.
The year ahead will provide key challenges, with the Pan American Games in Toronto as well as Olympic qualification on the horizon. The plan will still need to be approved in parliament, but given the Comision de Deportes rejected the previous proposal unanimously, the new funds are likely to get the go-ahead.
Claudia Vera, president of the Agrupación Deportistas de Alto Rendimiento, expressed satisfaction with the deal.
"Once more we have shown here that sport is transversal, that is does not have political colours. We have gained much more than an agreement for the budget. We have won the compromise of the government, the union of the athletes, the force of the community, the support of the legislative power, the help of the media and the heart of many."
The increased funding will mean Chilean athletes will be able to access adequate teams of coaches, with Chilean Olympic Committee president Neven Ilic saying, "Finally our athletes will have the resources and preparation as the world powers do."