Rugby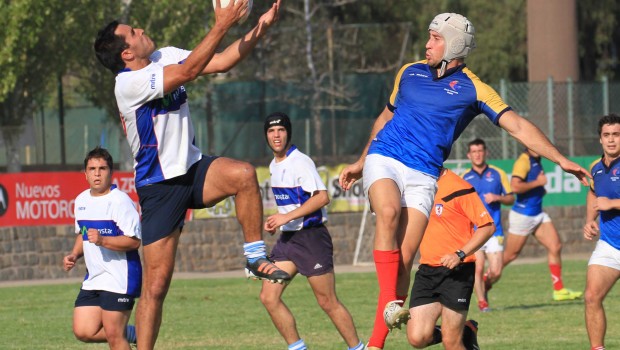 Published on July 22nd, 2014 | by John Lyons
0
Great eight will go for rugby gold
The eight teams that will fight it out for rugby´s Gold Cup have been resolved following the final round of regular season fixtures.
COBS, Stade Francais, Country Club and Sporting qualified from Group A of the Central ADO Primera, while Universidad Católica, Old Macks, Troncos and Old Georgians did likewise from Group B.
COBS finished first in Group A despite losing their 100 per cent record in the last match, going down 20-14 at Country Club.
Stade Francais thrashed injury-hit Old Boys 41-14 away from home to ensure second place in Group A. At the same time, they ended Old Boys´hopes of reaching the next stage.
Instead, Sporting took the last place on offer with a crucial 31-24 victory at Alumni, who finished bottom. Old Boys (fifth), Old Reds (sixth) and Alumni (seventh) will have to settle for playing for the Silver Cup.
Meanwhile, Universidad Católica made sure of top spot in Group B with a thumping 56-3 victory at ailing Viña.
Old Macks finished on the same number of points (20) as Católica after fighting back from 11-0 down to beat Troncos 14-11, but the Cruzados had a better points difference.
Ignacio Guajardo scored a try for Old Macks, while Agustín Salgado landed two conversions. A penalty try made up the Reñaca outfit´s tally.
Although they lost, Troncos eased through to the Gold Cup competition in third place, while Old Georgians, who sat out the final weekend, took the last spot.
Old John´s (fifth) and Viña (sixth) will play for the Silver Cup.